Africa
Terrorists killed 100s of S Sudan civilians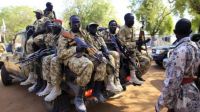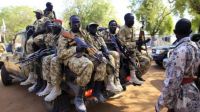 The United Nations has accused rebels in South Sudan of killing hundreds of civilians in the oil-rich state of Unity last week.
The UN mission in South Sudan said on Monday that more than 200 civilians were killed in a mosque alone, when the rebel forces captured the oil-town of Bentiu.
According to AFP quoting the UN, many civilians were also killed at a church, a hospital and an abandoned UN compound in Bentiu.
In a statement released on Monday, the UNMISS stated that it "strongly condemns the targeted killings of civilians based on their ethnic origins and nationality in Bentiu."
This is the second time the rebels have taken control of the oil-rich state. Back in December 2013, they seized Bentiu, but were chased out a month later.
Fighting in South Sudan has intensified recently as rebels loyal to sacked vice president, Riek Machar, have launched a renewed offensive targeting key oil fields in the country.