Syria
Terrorists killed, their weapons destroyed in ‪Aleppo‬ and its countryside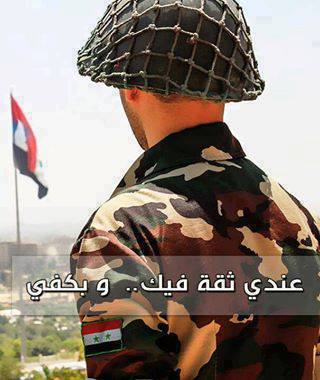 Units of the armed forces destroyed terrorists' heavy machineguns, rocket launch pad and a mortar in Aleppo and its countryside, killing several terrorists, including snipers and injuring others.
An official source told SANA that the army units clashed with armed terrorist groups in al-Mansoura, Khan al-Assal, Deir Hafer, al-Kastilo, al-Atareb and in the area surrounding Minnegh and Rasm al-Aboud airports in the countryside and destroyed their vehicles and ammunition.
The source added that other army units repelled armed terrorist groups' attempt to attack the Central Prison in Aleppo, killing scores of them, including snipers and injuring others, in addition to destroying their weapons and ammunition to the south of the prison and Baedin roundabout.
The source pointed out that the army units destroyed rockets launch pads and mortars in Kweiris village in the eastern countryside of Aleppo and killed all terrorists in the site, while other army units clashed with armed terrorist groups, which attempt to sneak to al-Kindi hospital' garage, Dahret Abdrabo, al-Layramoun roundabout, al-Dwarinia village and the area surrounding al-Nairab airport.
Meanwhile, other army units destroyed two cars loaded with weapons and ammunition driven by terrorists who tried to infiltrate from al-Sheikh Maqsoud to Suleiman al-Halabi area and the area surrounding the Justice Palace, while another army unit clashed with terrorists in al-Khabia market in the old city of Aleppo, killing and injuring several terrorists.
The army units targeted terrorists' gatherings in Bustan al-Basha, Salah-Eddin and al-Rashdin neighborhoods in the city and destroyed their weapons.