Syria
Terrorists' Main Supply Line in Northwestern Aleppo Cut by Syrian Army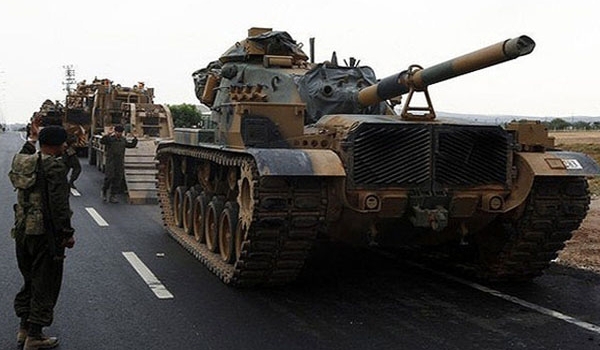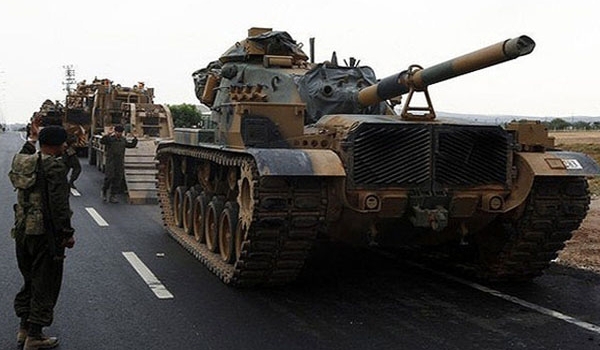 The Syrian army announced minutes ago that it has cut off one of the main supply routes of the militants in the Southern part of Ratyan and al-Zahra in Northwest of Aleppo province.
"The main supply line of the militants, connecting the towns of Hayyan, Anadan, Haraytan and Maayer, was cut off in the Syrian army attack," the army said.
"The cut-off supply line will force the terrorists to face a major problem in the Northern and Western parts of the province, specially in these days that the government forces have launched a massive operation to liberate Nubl and al-Zahra," the army added.
In the meantime, the army said that the militant groups' bases near Ratyan and Hayyan came under heavy missile fire of the Syrian army, which inflicted major losses on the terrorists.
Reports said earlier today that the Syrian army and the popular forces completed siege of the town of Ratyan and the terrorists are now trapped in the town with no way to escape.
"The Syrian army troops, National Defense Forces (NDF), Kata'eb Hezbollah (Iraqi paramilitary) and Harakat al-Nujaba (Iraqi paramilitary) have continued to advance against the militant groups in the different sides of Ratyan and even several special forces of the army have infiltrated the terrorists' defense lines in the town's neighborhoods," the army said.
"Fall of Ratyan into the hands of the pro-government forces is imminent," the army added.
"With the completion of siege on Ratyan, the pro-government forces have only two kilometers to reach al-Zahra and Nubl," the army went on to say.
"Most of the trapped militants in Ratyan are the members of the al-Qaeda-affiliated al-Nusra Front," the army said.
"The government forces have seized full control over the vast farms around Ratyan," the army said, adding, "Tough battle is underway at the outskirts and entrances of Ratyan and the Syrian artillery and warplanes are pounding the militant groups' positions outside and inside of the town."
"The terrorist groups' supplying lines to Ratyan have been the main targets of the Syrian fighter jets and artillery," the army said.
"The Syrian army's engineering units have launched a vast operation to defuse the bombs and other types of explosive devices planted by the terrorists across the outskirts of the town," the army said.
Battlefield source also reported that other units of the Syrian army have stormed the militant groups' positions near Ma'rasat al-Khan North of the newly-liberated Hardatnin.