Syria
Terrorists' Military Commander Killed in Aleppo as Internal Tensions Hike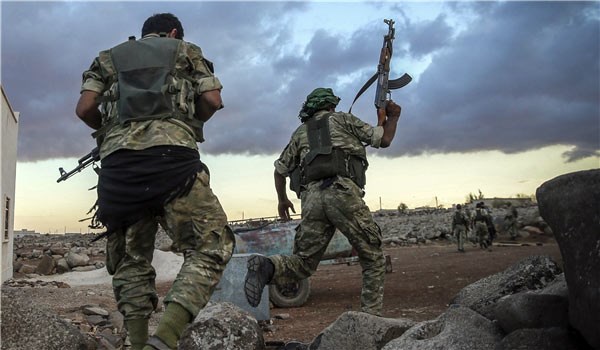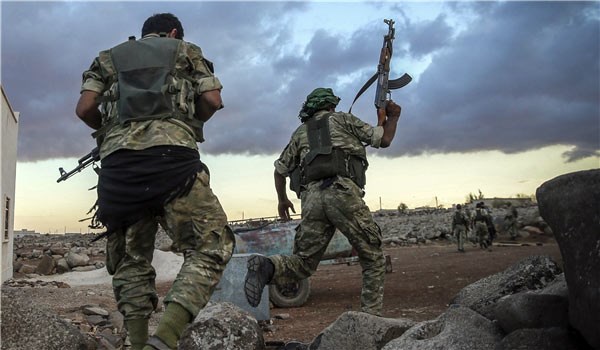 A military commander of terrorist groups was assassinated in Western Aleppo as tensions heightened between Nouralddeen al-Zinki and Tahrir al-Sham Hay'at (the Levant Liberation Board or the Al-Nusra Front).
Field sources in Western Aleppo reported on Thursday that Nouralddeen al-Zinki commander Mohammad Ahmad al-Khatib was killed along with one of his aides by unknown gunmen in the town of Kafr Nasih.
Elsewhere, Turkey-backed Nouralddeen al-Zinki group affiliated to the National Liberation Front terrorist group arrested three militants for affiliation to Tahrir al-Sham in the town of Dar al-Izza in Western Aleppo.
After the development, Tahrir al-Sham terrorists sent their military equipment to the regions near Dar al-Izza, detaining a number of Nouralddeen al-Zinki militants in the village of Tal Adah in Western Aleppo.
Tahrir al-Sham militants also launched heavy attacks on the positions of Nouralddeen al-Zinki in Dar al-Izza with mortar fire.
Based on the report, hundreds of residents of Dar al-Izza have staged protest rallies against Nouralddeen al-Zinki terrorists.
In a relevant development on Tuesday, one of the notorious foreign commanders of Tahrir al-Sham Hay'at was gunned down by unidentified assailants in Southern Idlib.
Abu Talhah Araqi, a notorious Iraqi commander of Tahrir al-Sham, and his aide were killed after unknown attackers opened fire at them near the village of al-Tah in Southern Idlib.
In the meantime, a number of people were killed or wounded after a bomb went off near the town of Saraqib in Southeastern Idlib.
On Monday, Sayaf, one of the notorious commanders of Horas al-Deen terrorist group, was gunned down by unknown assailants in the village of Kansafrah Northwest of the town of Kafr Nubl in Southern Idlib.
In the meantime, two gunmen of the National Liberation Front were killed after unknown raiders targeted their position in the village of al-Habit in Southern Idlib.
Also, several gunmen of Tahrir al-Sham Hay'at and National Liberation Front sustained injuries in infighting between the tow rival groups in the village of Ma'arat Harmah in Southern Idlib.