Syria
Terrorists' Missile Launching Pad Destroyed in Dara'a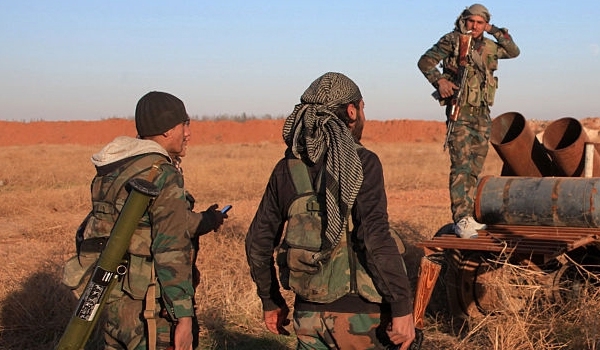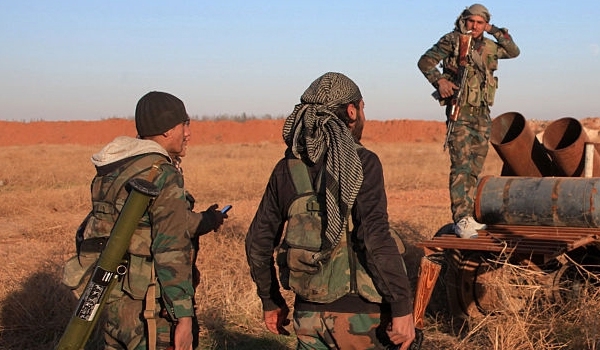 The Syrian army's concentrated attacks on Thursday destroyed a missile launchpad of the terrorists stationed at the top of a building in al-Barouda town, Northern Dara'a, wounding and killing several militants.
The army's artillery units also bombed the terrorists' positions in Dael city and Tasil and Mazirab towns in the outskirts of Dara'a.
On the Eastern outskirts of Dara'a, the clashes between the army and terrorist forces killed and wounded tens of militants in the Western Qaria town.
The terrorists' headquarters in Abta' and Kafar al-Shams towns on the outskirts of Dara'a were also pounded by the Syrian army's artillery units.
Also in Atman town, almost 4 kilometers North of Dara'a city, 5 terrorists were killed and a number of others were injured in exchange of fire with the Syrian army and popular forces.
The militants' gathering centers in al-Ya'douda al-Mazirab and Atman towns in the outskirts of Dara'a were also targeted by the army airstrikes.
On Wednesday, the Syrian army, in concerted air, artillery and ground operations, hit severely the Takfiri terrorists' positions in different parts of Dara'a province, inflicting huge losses on the militants.
Sources said yesterday that scores of Takfiri militants were eliminated in fierce clashes with army troops on the outskirts of Western al-Ghariyah in Dara'a province, while dozens more were injured.
"The army managed to push back militants further in the region," they added.
Meantime, Syrian air force, targeting several Takfiri militants' centers in the town, inflicted many losses and destroyed a major part of their grid.
Other airstrikes by the Syrian jets concentrated on militants' gathering in Dael, Nawa, Harak and Busra al-Sham in Eastern Dara'a.
Also in other pars of Dara'a province, militant's positions in Rakham and Eastern Karak were targeted by the Syrian Army artillery. Several militants gathering in the city of Dael, were also razed by intensive shelling of the Syrian Artillery, hitting the militants in the region.
Also on Wednesday, Syrian troops, backed by popular forces, inflicted heavy losses and huge damage on militants and their military hardware East of Dara'a province.
In North of Dara'a city, pro-government forces targeted the gatherings of Takfiri terrorists, destroying considerable amounts of their heavy weapons including a mortar launcher.
The operation was carried out in the area surrounding Tafas city, which is under the control of the Takfiri militants, during the operation, the army managed to put to death most terrorists who came under attack when they were on the move on Tafas-Dara'a road.