Syria
Terrorists' Positions Sustain Major Damage in Syrian Army Heavy Fire in Eastern Damascus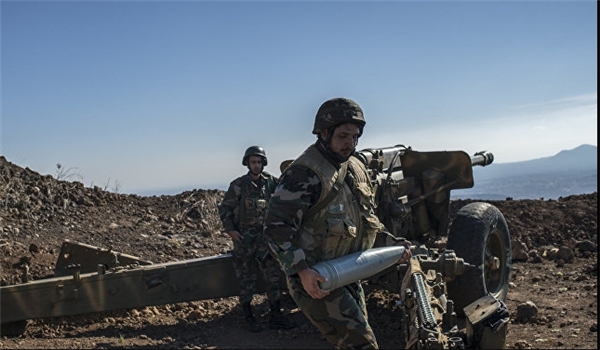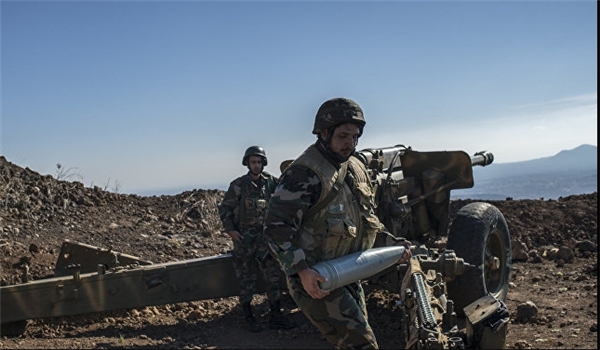 The Syrian Army's artillery units opened heavy fire at terrorists' positions in Eastern Ghouta on Friday, damaging their strongholds and military hardware.
The artillery units shelled heavily terrorists' defense lines in Ein Terma and Jobar regions in Eastern Ghouta, damaging militants' equipment.
Relevant reports said earlier this month that the army launched cleansing operations in the last bases of al-Nusra Front (Tahrir al-Sham Hayat or the Levant Liberation Board) in the Southwestern parts of Damascus, advancing towards the terrorists' strategic positions.
The army forces intensified military operations against al-Nusra Front near Beit Jin region and the adjacent farms in Southwestern Damascus, igniting fierce clashes with the terrorists.
Meantime, the Syrian army's air and artillery units pounded the terrorists' bases in the two regions.
A military source said that the Syrian army soldiers continued to advance after regaining control over Tal Bardaiyeh near Moqr al-Mayer, wining back new regions near the strategic hills of Darbal and al-Maqtoul from militants.