Syria
Terrorists Retreat Aleppo Battlefields as Army Continues March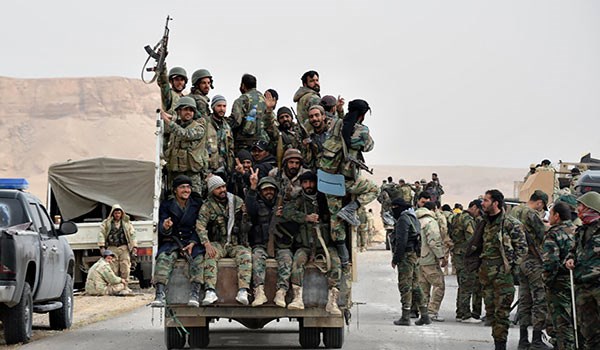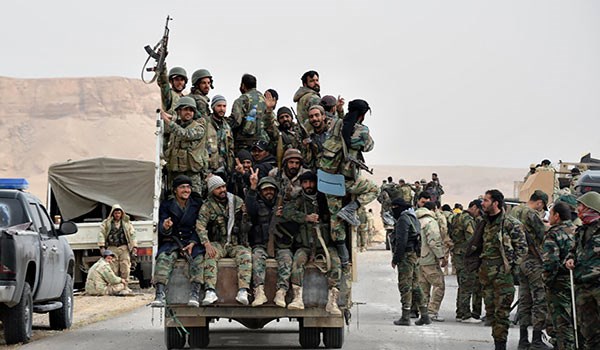 Terrorists stationed in Aleppo province fled the battleground in groups for the fear of being surrounded by the Syrian army troops as the latter has launched massive operations in Aleppo, Hama and Idlib provinces.
A field source said on Thursday that the army forces have advanced South-West of Khanasser in Southwestern Aleppo, adding that the Syrian army soldiers are 7km away from their comrades deployed South of the strategic Abu al-Dhohour airbase in Idlib.
He added that when the two groups of the Syrian army reach each other, the terrorists will be surrounded in a vast area among Aleppo, Hama and Idlib provinces from Tal al-Sabhah in Southwestern Aleppo to the Southern parts of al-Shakousiyah in Northeastern Hama.
Government sources disclosed on Wednesday that the Syrian army troops are advancing rapidly against terrorists in Hama, Aleppo and Idlib provinces, besieging the militants in a vast region that covers over 300 villages.
The sources said that the army units have carried out rapid and heliborne operations as part of their major assault on the Al-Nusra Front (Tahrir al-Sham Hay'at or the Levant Liberation Board) in the last several hours and managed to capture large territories in Southeastern Idlib.
The sources pointed to the Al-Nusra's heavy casualties, and said that the army forces targeted terrorists' main strongholds, military vehicles, anti-tank TOW missile launchers in the battlefield and pushed the terrorist front into complete failure.
They further said that the ground has been paved for the army to trap the Al-Nusra in a very large region that includes 300 villages in the provinces of Hama, Idlib and Aleppo as the army men are now 18 km away from Abu al-Dhohour airbase from the direction of Southern Aleppo and their comrades have reached the gates of the military airport from Southeastern Idlib.