Syria
Terrorists Suffer Heavy Casualties in Syrian Army Operation in Quneitra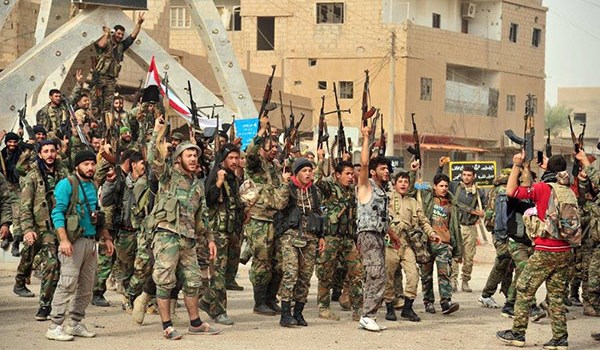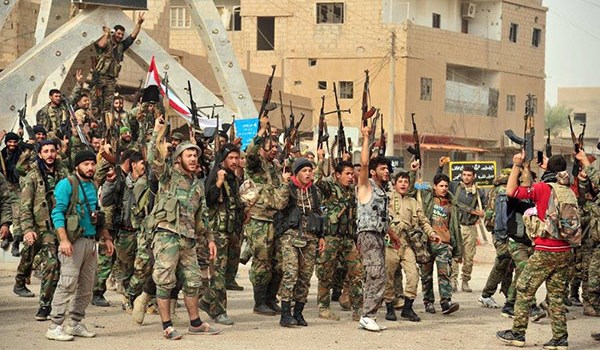 The Syrian Army continued its large-scale operation in the Southwestern province of Quneitra, inflicting major losses on the militants on Tuesday.
The army soldiers engaged in a tough battle with terrorists near the township of Mas'hara at the border with Dara'a province and managed to take control over Tal Mas'hara.
In the meantime, the army's artillery and missile units pounded terrorists' supply lines in Tal Mas'hara.
At least 20 militants were killed and a large volume of their equipment was damaged in the army operation.
Also, the army's engineering units started carrying out cleansing operation in the region and fortified their positions to pave the ground for further advances against terrorists.
Tal Mas'hara is of strategic importance in the region whose fall to the government force will trigger a domino effect in the collapse of terrorist-held regions in Quneitra province.
On Monday, the army troops continued their large-scale operation in Northwestern Dara'a and Northern Quneitra known as the Death Triangle, pushing terrorists back from four more strategic regions.
The army men stormed terrorists in Northwestern Dara'a and imposed control over Khirbet al-Maliheh along the road between the villages of Kafr Shams and Aqraba.
The army men further continued to advance and freed the village of Kafr Shams.
In the meantime, the army men entered the village of Aqraba and the town of al-Harra after the militants agreed to hand over their positions to the army soldiers.
Field sources, meantime, reported that tough battles were underway between the army and terrorists in al-Mall, Tal al-Mall and Tal al-Harra in the Death Triangle.
The sources further said that the army's artillery units pounded terrorists' positions in Tal al-Harra and al-Harash in Northwestern Dara'a.