Syria
Terrorists' Supply Lines in Hama Province Cut off in Syrian Army Attack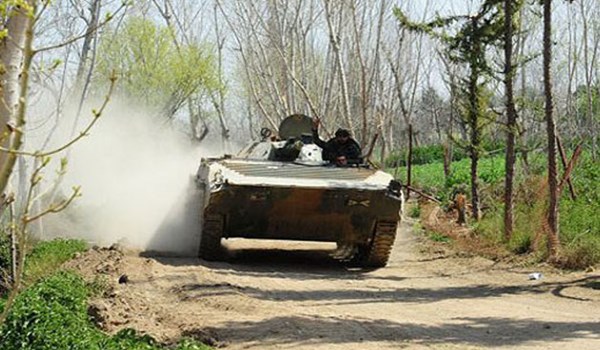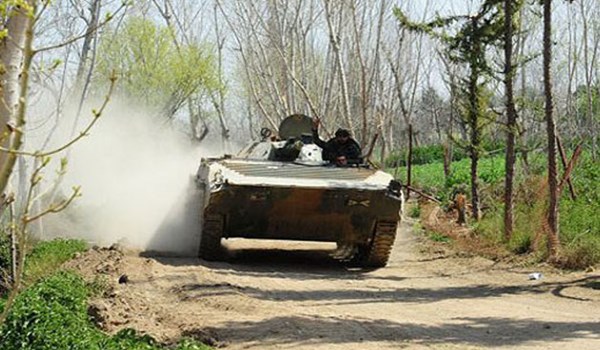 The Syrian Army's artillery and missile units opened heavy fire at terrorists' movements in Northern Hama and Southern Idlib on Wednesday, destroying their positions and cutting off their supply lines.
Tahrir al-Sham Hay'at (the Levant Liberation Board or the Al-Nusra Front) terrorists' positions in the villages and towns of Lahaya, al-Latamina, Kafr Zita and al-Zakat in Northern Hama came under heavy fire of the artillery and missile units.
Several supply lines of the militants were destroyed in the attack.
In the meantime, the army destroyed several positions used by terrorists to monitor the army's movements and to launch sniper attacks on the government forces in the Northern Hama.
On Sunday, the army men engaged in fresh fighting with Tahrir al-Sham in the small town of al-Zalaqiyat in Northern Hama, repelling their offensive.
In the meantime, the army's artillery and missile units pounded terrorists' movements and supply lines in the town of al-Latamina, destroying several vehicles that were carrying heavy military equipment.
A large number of terrorists, including Commander of Jeish al-Izzah Kheir al-Rahmoun, were killed in the failed attack.
A military source underscored the army's combat capabilities in Northern Hama and Western Idlib, adding that the forces have repelled a number of terrorists' attacks in the region.