Syria
Terrorists Sustain Heavy Losses in Syrian Army Offensive in Quneitra Province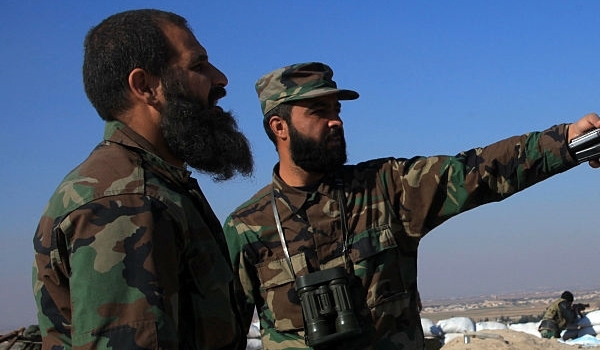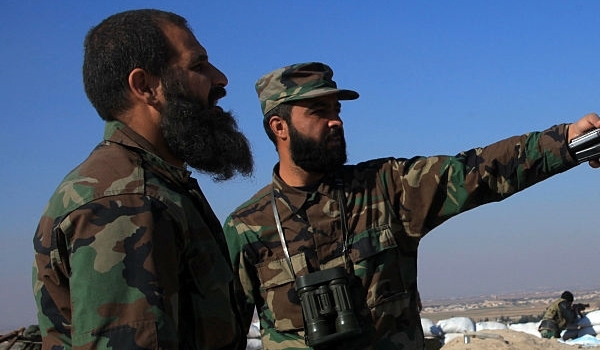 The Syrian army and popular forces continued their advances in Quneitra, inflicting heavy losses on the terrorists in different areas of the province.
The pro-government troops targeted a vehicle carrying terrorists in Jabata al-Khashei-Oufania in Tal Sahi in the Northern parts of Khan Arnaba, destroying it and killing all the militants inside.
Also, the army units in cooperation with the National Defense Forces killed tens of terrorists in Khan Arnaba and in al-Hurriya-al-Hamidiya road near Abu Shabata and the Western parts of al-Ba'ath town.
Elsewhere, the Fatah al-Sham's positions, mortar-launchers and military vehicles in the two villages of al-Adnaniya and al-Hamidiya were destroyed by the army.
Earlier this week, the Syrian army soldiers and the Lebanese Hezbollah Resistance Movement were reported as coordinating the final steps for launching a large-scale joint anti-terrorism operations in Quneitra province in Southern Syria.
"The Syrian army and Hezbollah fighters have been working on a joint plan to end militancy in Southern Syria, particularly near the Golan Heights," military sources said on Monday.
"Hezbollah has deployed a large number of its forces at Quneitra passage which has connected the Syrian territories to the occupied Golan," they added.