Egypt
Middle East
Terrorists target bus carrying Coptic Christians in northern Egypt, 10 killed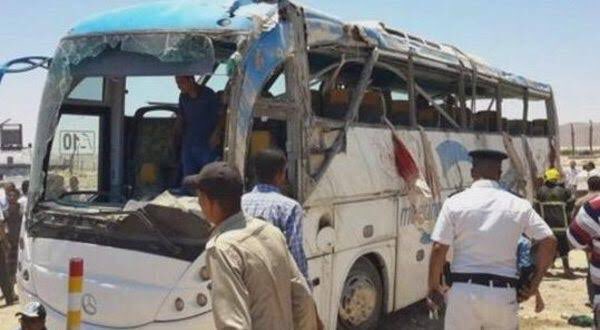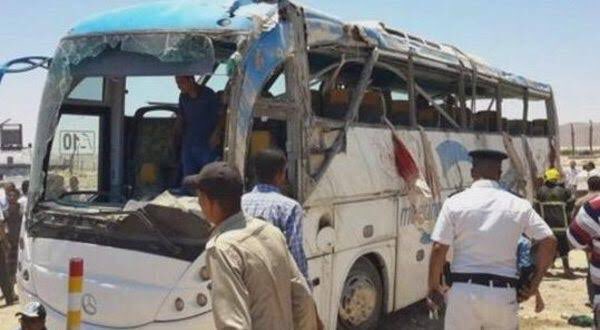 The number of fatalities of the attack on buses heading to a Coptic Christian monastery in Upper Egypt has climbed to 10, while 13 other people were injured, an informed source from Egypt told Sputnik on Friday.
"Three buses were moving from [central Egyptian city of] Sohag to the monastery of St. Samuel. The unidentified individuals attacked one of the buses, and they used automated weapons. The exact number of fatalities and casualties is currently being determined. Currently, 10 people are considered killed, and 13 people are considered injured," the source told Sputnik.
Earlier in the day, an Egyptian archbishop told Reuters Friday that at least seven people had been killed, while 14 more injured following an attack on a bus that headed toward a Coptic monastery in Minya.
According to reports, a heavy gunfire commenced as a bus carrying Coptic Christian pilgrims was on its way to the Monastery of Saint Samuel the Confessor.
No group has immediately claimed responsibility for the attack.
Graphic photos and videos are circulating on social media, purportedly showing the aftermath of the attack.
Egyptian security forces have surrounded the area, and searches for the gunmen are underway, Al Arabiya added.
Last month, an Egyptian military court handed down death sentences to 17 people convicted in a series of deadly attacks on Christians throughout the country since 2016.
The country's authorities had to strengthen security at the Egyptian Christian minority's churches after numerous attacks on them over the recent years.
In December 2016, an attack on a Coptic cathedral in Cairo's Abbasia district resulted in 29 people dead and 47 others injured.