Syria
Terrorists Withdraw from More Territories in Eastern Damascus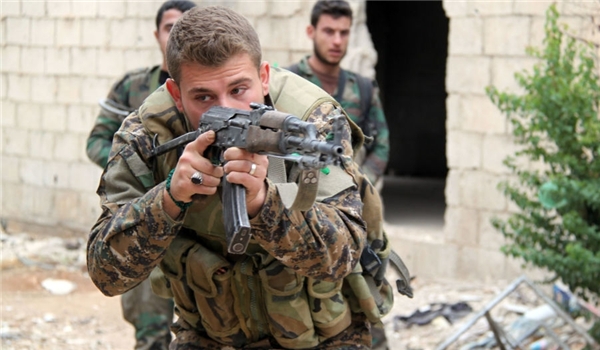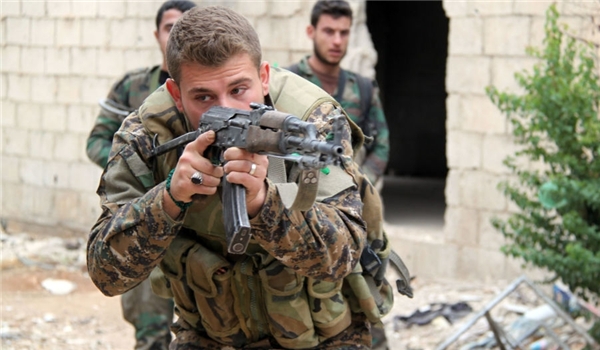 Syrian military forces continued to drive Jeish al-Islam terrorists out of more lands in Eastern Ghouta after hours of tough battle.
Syrian soldiers inflicted major losses and casualties on Jeish al-Islam and pushed them back from Hawsh Nasri and most of the farms in al-Reihan region near the town of Douma.
The Syrian army men also captured most of lands in Tal al-Sawan region, mainly in graveyard direction.
In the meantime, several tunnels of terrorists in Madhaya towards al-Zabadani plain were discovered and destroyed by the Syrian soldiers and Hezbollah fighters.
Meantime on Sunday, Syrian army soldiers repelled large-scale offensives of Jeish al-Islam terrorists in Eastern Ghouta and then in several rapid counter-attacks drove them out of the positions they had captured temporarily in the last 24 hours.
Syrian Army troops, after hours of strong defense, fended off Jeish al-Islam's attacks near the towns of Mid'ani, Hawsh Nasri, Hawsh al-Fareh, height of al-Sawan and al-Reihan farms, inflicting dozens of casualties on the militants.
Jeish al-Islam's offensives were so heavy that the Syrian government forces decided to retreat tactically from a part of their positions but in cooperation with the army artillery and missile units the Syrian soldiers could push Jeish al-Islam back from the battlefields.
Jeish al-Islam's armored vehicles and tanks also sustained major damage in the failed attacks.