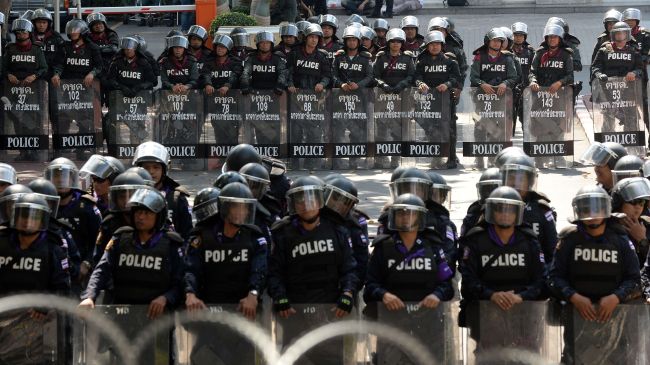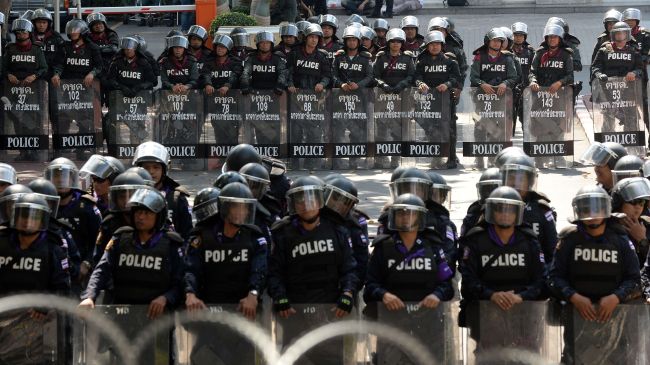 Thai anti-government protesters have attempted to break through barriers to the Government House and the metropolitan police headquarters in Bangkok.
Police used water cannon and tear gas against angry protesters on Sunday, when the demonstrators tried to break into the heavily guarded government buildings.
Reports say authorities have managed to take Prime Minister Yingluck Shinawatra to an undisclosed location.
Protesters in Thailand denounce the government of Yingluck Shinawatra, who is the sister to former Premier Thaksin Shinawatra – a telecommunications tycoon ousted in a 2006 coup. Thaksin, who is said to be the power behind the current government, has lived in a self-imposed exile since his ouster.
The protests in Thailand erupted when the Thai senate on November 11 rejected a government-backed amnesty bill that could have extended a pardon to Thaksin and paved the way for his return to the country.
Government buildings including the finance ministry building in Bangkok have been surrounded by thousands of angry protesters in recent days.
On November 30, protesters marched on the offices of two major state-owned telecommunication companies. The demonstrators also attacked a bus transporting supporters of the government.
Three people have been killed and dozens more wounded during the recent days of protests in Bangkok.
Yingluck said in a televised statement on November 28 that the government "is ready to open a space for dialogue, adding that Thai officials are willing to "listen to all voices of people, including those who are still occupying the governmental offices."
Opposition leader Suthep Thaugsuban, however, dismissed any suggestion of talks in a late night speech.