World News
Thailand coup leader disbands Senate: Army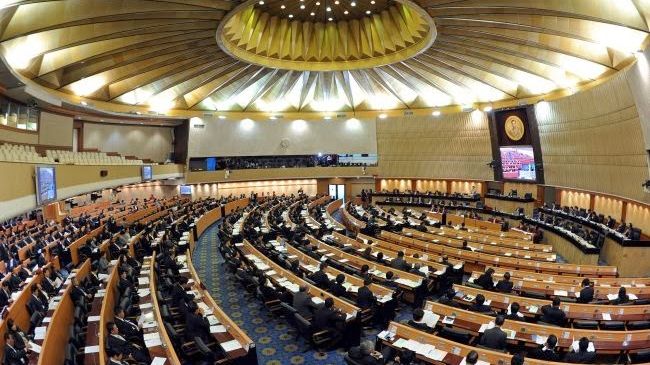 Thailand's military junta has disbanded the Senate and placed all law-making responsibility in the hands of the general who led the May 23 coup, the army says.
"The Senate is dismissed. Responsibility for any laws needing the approval of the parliament or Senate will instead be assumed by the leader of the [junta]," said an announcement on national television on Saturday.
The statement came as coup leaders said the army will keep former prime minister Yingluck Shinawatra, cabinet members and anti-government protest leaders for up to a week in order to give them "time to think."
Military coup leaders have also suspended the constitution in a move which drew rebukes from the US, Europe and the UN, who all called for civilian rule to be restored.
Tensions deepened in Thailand after the Constitutional Court removed Yingluck from office on May 7 for abusing power.
The country has been the scene of a political crisis since the 2006 military coup that deposed Yingluck's elder brother Thaksin Shinawatra, a billionaire tycoon-turned-populist politician who clashed with the then royalist establishment.
The army held power for over a year after the coup and since then, a power bloc centered on Thaksin's family has fought for primacy.
Democratic development in Thailand has been interrupted by 19 actual or attempted coups since 1932.