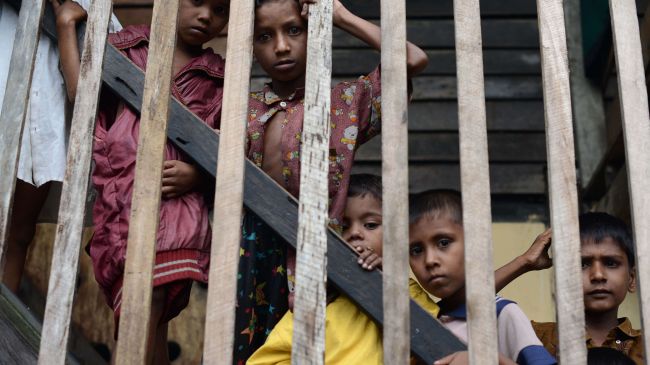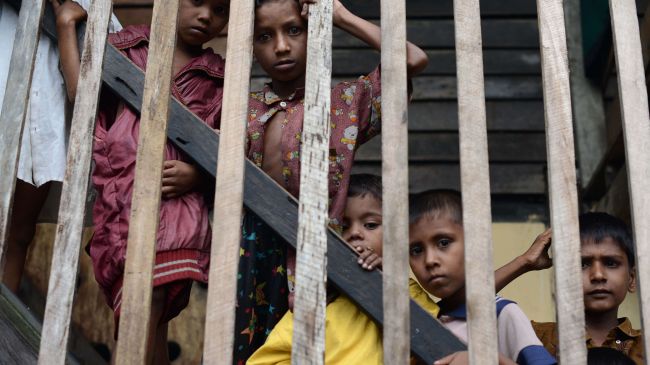 A new investigation reveals that Thailand immigration officials have sold hundreds of Rohingya Muslims fleeing from persecution in Myanmar to human traffickers.
Reuters conducted an investigation into the issue in three countries, saying in a report on Thursday that Rohingya refugees were removed from Thai immigration detention centers and handed over to human traffickers waiting at sea.
The refugees were secretly transported across southern Thailand and held hostage in heavily-guarded camps near Thailand's border with Malaysia until relatives pay for their release.
Detainees who couldn't pay ransom have been sold to some shipping companies and farms.
Thousands of Rohingya refugees have been to the camps. A number of them died there, some were killed by camps guards and many others died from dehydration or disease, survivors told reporters.
While Thailand's officials said that the movement of Rohingya refugees through the country does not amount to human trafficking, the Thai Royal Police admitted there has been a secret policy known as "option two" to rid the country of Rohingya inmates through human traffickers.
Muhammad Ismail was among Rohingya refugees sold by Thai immigration officials.
"It seemed so official at first. They took our photographs. They took our fingerprints. And then once in the boats, about 20 minutes out at sea, we were told we had been sold," the 23-year-old man said.
Bozor Mohamed, another Rohingya, said he and Ismail were taken to a camp in southern Thailand, which was guarded by armed men. He added that at least one person died each day because of disease or dehydration.
The two said they suffered from hunger, filth and beatings. Mohamed finally called his brother-in-law in Malaysia to pay USD 2,000 ransom for his release.
Myanmar's government refuses to recognize Rohingya Muslims as citizens and labels them as "illegal" immigrants.
They have faced torture, neglect, and repression in Myanmar since it achieved independence in 1948.
Hundreds of Rohingya Muslims are believed to have been killed and thousands displaced in attacks by the Buddhist extremists. The assaults have been mainly carried out in the western state of Rakhine.