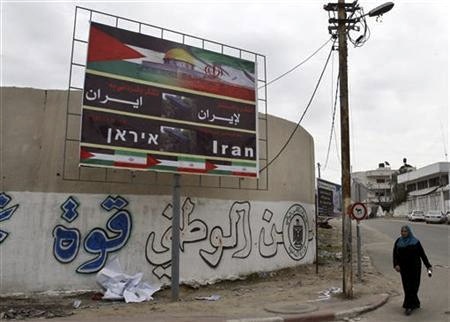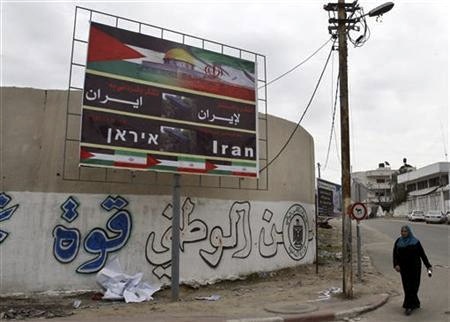 Gazans offered very public thanks to the Islamic Republic of Iran on Tuesday for helping the Palestinian resistance in this month's fight against the Zionist entity, when Iranian-made missiles were fired out of the Palestinian zone towards the so-called Jerusalem and Tel Aviv cities.
"Thank you Iran", said large billboards on three major road junctions in the Gaza Strip, in a touching display of gratitude and a public acknowledgement of Iran's role in the arming of the Palestinian national resistance in the tiny territory.
The message was written in Arabic, English, Hebrew and Farsi. It was natural to show gratitude for Iran's role in posters depicting the Iranian Fajr-5 rockets that were used for the first time to target Israel's two largest population centers.
"Iranian rockets struck at Tel Aviv. They reached out to Jerusalem. Therefore it was our duty to thank those who helped our people," Khader Habib, a senior official with the militant group Islamic Jihad told Reuters news agency.
"We have distinctive, good relations with Iran and such a relationship will continue as long as Iran supports the Palestinian people and backs up the resistance," he added.
The Zionist entity of occupation launched an air offensive on Nov. 14 killing about 170 Palestinians, more than half of them civilians.
The fight ended in a cease-fire last Wednesday, after only six Zionists were killed.
During the eight-day conflagration, the Iranian speaker of parliament, Ali Larijani, said Iran was "honored" to have provided Gaza with military aid. Following the ceasefire, Hamas leader Khaled Meshaal thanked Iran for arms and funding.