Iraq
That's the US Justice: No time in confinement for killer of 24 Iraqi civilians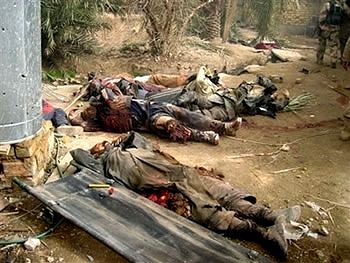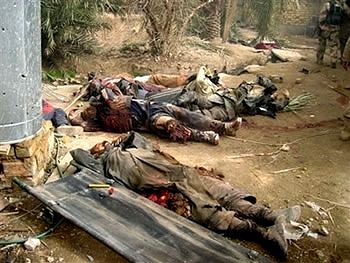 A three-month jail sentence for a US Marine sergeant accused of leading a massacre of 24 civilians in Haditha is "an insult to all Iraqis", a relative of one of the victims said on Tuesday.
The Baghdad government vowed Wednesday to take legal action after an American marine was spared jail by a US military court over the massacre of 24 unarmed civilians in the Iraqi town of Haditha in 2005.
Staff Sergeant Frank Wuterich, 31, who led an eight-man squad whose other members have all been let off, was sentenced to 90 days confinement but will not serve the term, under a deal with prosecutors.
"We think that the punishment is not suitable with the crime that was committed," Ali Mussawi, spokesman for Iraqi Prime Minister Nuri al-Maliki, told AFP. "We will keep pursuing the legal channels to fight for the rights of our citizens who were victims of indiscriminate shooting, without having committed any sins," he said, without giving further details.
In Haditha itself, residents of those killed reacted with shock and disgust.
"This is an assault on the blood of Iraqis," lamented Khalid Salman, a Haditha councilor and lawyer for the victims. "That is only a punishment for… small crimes. But killing 24 innocent people, and only receiving a punishment of three months? This is an assault on humanity."
"This sentence gives us the proof, the solid proof that the Americans don't respect human rights," Ali Badr, a Haditha resident and relative of one of those martyred, said. "This is an insult to the victims and an insult to all Iraqis.