Middle East
The Biggest zionist Project to massacre and divide Muslims since 1945 with 20.000 Foreign Fighters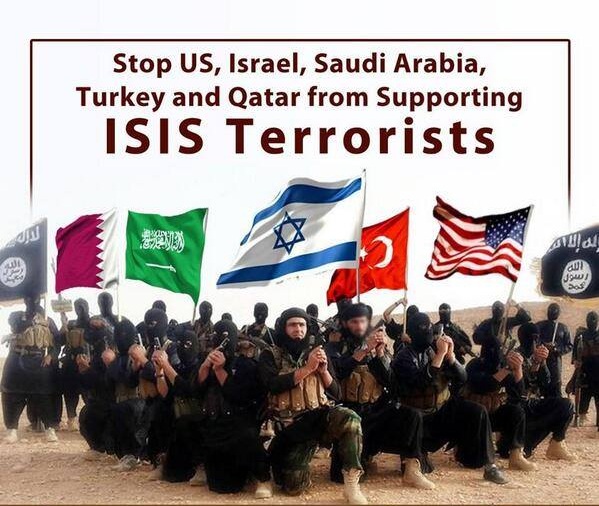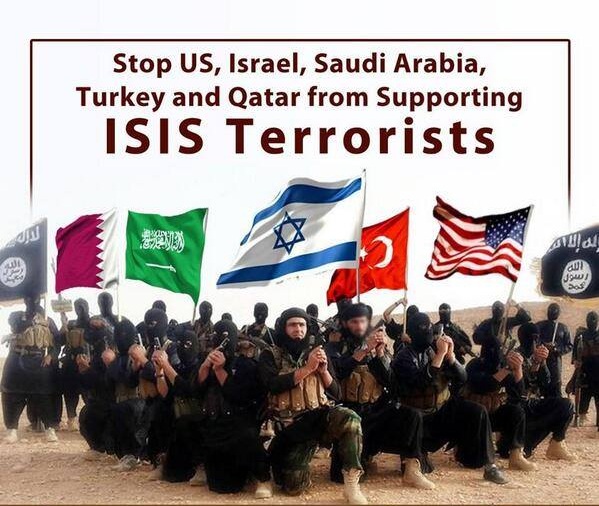 The number of foreign fighters who have traveled to Syria and Iraq to fight now has been estimated at 20,730, making it the "largest mobilization of foreign fighters in Muslim majority countries since 1945," according to exclusive World Daily News report.
And officials with the International Center for the Study of Radicalization and Political Violence, a project of London's King's College, the Jordan Institute of Diplomacy, the University of Pennsylvania, Georgetown University and some others, say the combatants have been involved with either ISIS or Jabhat al-Nusra, a branch of al-Qaida. The organization said the figures also were reached after consultation with the Munich Security Conference.
The fighters are identified as coming from 50 different nations, including some 4,000 from the dozen-plus nations of Western Europe. "This is nearly double the figure we presented in December 2013, and exceeds the latest estimates by European Union officials," the report said.
The report said 1,200 of the fighters have come from France, and another 500-600 each from the United Kingdom and Germany. But Belgium produced the highest per capita participation, with 40 fighters per million population, it said.
"With up to 11,000, the Middle East remains the dominant source of foreigners in the conflict. Another 3,000 were from countries of the former Soviet Union," the report said.
ISIS Made Biggest Conflict since 1945 with 20.000 Foreign Fighters
The number of foreigners who have fought, or are fighting, in the regional political and religious clash "now surpasses the Afghanistan conflict in the 1980s, which is thought to have attracted up to 20,000 foreigners," the institute reported.
From the rest of the world, Tunisia is thought to have allowed up to 3,000 to go to "fight jihad", while the number attributed to Saudi Arabia is up to 2,500. Jordan, Russia and Morocco are thought to have allowed up to 1,500 to go each.
"We estimate that between 5-10 percent of the foreigners have died, and that a further 10-30 percent have left the conflict zone, returning home or being stuck in transit countries," the report said.
"As a consequence, the number of foreigners that are currently on the ground in Syria and Iraq is likely to be significantly less than the figures provided," it said.
According to a report at Vox.com, ICSR Director Peter Neumann said the fighters who have joined ISIS or al-Qaida "have completely absorbed [the jihad] ideology, and see themselves more-or-less as fighters."
Vox reported, "Broadly speaking, this sort of international network of Syria and Iraq veterans poses two kinds of threats. First, they might go back to their home countries – predominantly in the Middle East, with contingents in Western Europe and the former Soviet Union – and attempt terrorist attacks. Second, they could travel from war to war in the Muslim world, making each conflict worse as they go."
ISIS Made Biggest Conflict since 1945 with 20.000 Foreign Fighters
He explained where more terrorists return, the dangers will increase. One such location would be Tunisia, a fledgling democracy, he told Vox.
"In the long term, [Tunisia] is facing a big challenge of people coming back from Syria and Iraq. Perhaps one of the reasons it's so peaceful there is that all of the troublemakers are in a different place."
There have been a few from the United States who started out on the trek to Syria and Iraq, with the aim of joining ISIS or al-Qaida. Most have been caught before they complete their trip, including a 19-year-old woman from the Denver area who was stopped boarding an international flight to that part of the world.
She was sentenced to four years in prison for intending to aid a known terror organization.
– See more at: http://en.alalam.ir/news/1670370#sthash.54c5WpF1.dpuf