The British embassy in Tehran should not be reopened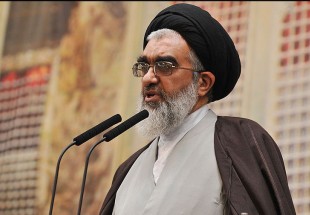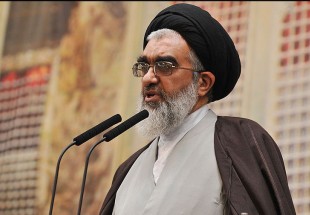 Hujjat al-Islam Sayyed Mohammad Sa'idi stressed that the anti-Iran comments of British Prime Minister David Cameron at the United Nations show the true nature of Iran's enemies. Cameron's malicious comments came just hours after his meeting with President Hassan Rouhani. "The Iranian nation recognizes the petty nature of the United Kingdom," reported Rasa news.
He explained that Cameron was speaking as the British Empire spoke during the 19th century, when Britain had many colonies around the world. "Many people around the world heard Cameron's speech and condemned his remarks," he said. Hujjat al-Islam Sa'idi added that the Iranian nation does not expect the government of the Islamic Republic of Iran to give permission for the deceitful British government to reopen their embassy in Tehran.
Referring to the blessed day of Arafah, the custodian of the holy shrine of Lady Fatimah al-Ma'sumah stated: "On this day, the Hajj pilgrims are standing on the plain of Arafat and are praying fervently for their needs to God Almighty. Every year, the Supreme Leader of the Islamic Revolution (Ayatollah Sayyed Ali Khamenei) releases a message explaining the political issues affecting the Muslim world which is read on the holy plain of Arafat."
Hujjat al-Islam Sa'idi stated that the need for unity among Muslims was greatly emphasized by Ayatollah Khamenei in his message. He explained that Muslims should view Hajj as a lesson to solve their sectarian divisions and to realize the seditious plans of the neo-colonialist enemies, who seek to divide Muslims. The enemies also seek to deny Iran its legitimate rights to the peaceful use of nuclear technology and to destroy Syria for the sake of the Zionist entity.
He stated that the enemies of Islam seek to ignite the flames of sectarianism and to destroy the Islamic Awakening and the Islamic Resistance fighting against their arrogance. They want Muslims to forget their main enemy, the Zionists, and engage in killing each other so that the illegitimate Zionist regime can remain secure.
"The international community has remained silent in regard to the Zionists' crimes against the innocent people of Palestine for the past 65 years. [Benjamin Netanyahu] announced to the general assembly of the United Nations that we are the most moral people in the world and the world should take us an example!'" His Eminence stated.
Hujjat al-Islam Sa'idi also emphasized that pure Islam is a religion of love and affection but the Americans promote a false version of Islam which is void of all compassion.