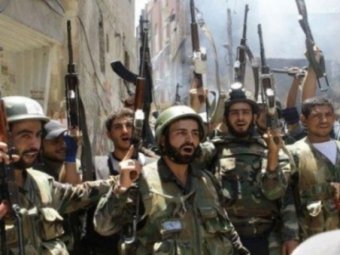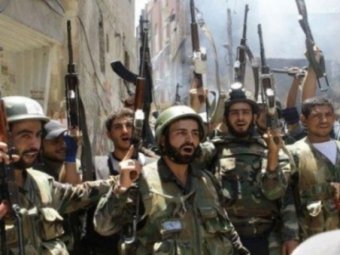 Media sources have reported some of the details of the battle, where Syrian Arab Army has enabled to taking control over al-Otaibah town of Damascus countryside.
The Lebanses Newspaper al-Akhbar quotes of an informed Syrian source of the battle's events that the past 7 April was a crucial date for Syrian Army's battle in Damascus countryside. In that day, Syrian Army has imposed a cordon around the Eastern area of al-Ghouta, starting from Damascus International Airport. In Fact, the gunmen, who were preparing for many armed attack on the Syrian capital, are now obligated to defend themselves instead of executing their plans.
The sources assure that "al-Otaiba town is a strategic point in al-Ghouta al-Sharqia area and it is the main passage for the arms and the armed me to the most of al-Ghouta al-Sharqia areas."
According to the sources, al-Otabia includes two military operations, which are the most powerful battalions in the area they are al-Nusra Front and Islam brigade, but Syrian Army has re-controlled it after two weeks of cordoning it.