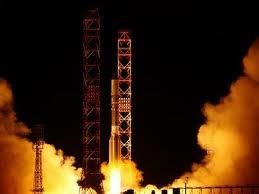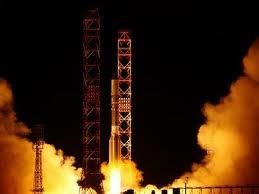 Iran is set to launch into space the first "fully home-made satellite in by the next four months.
The news was announced at a Saturday conference on space technology at the Science and Technology University in the Iranian capital of Tehran.
According to Mohammad-saeid Jabalameli, head of the Science and Technology University, the satellite, christened Navid (Herald), weighs 50 kilograms and can take pictures in low altitudes of about 250 to 375 kilometers from the earth.
"This project has been carried out by Iranian scientists and young researchers of this university. We have not received any help from anyone outside the country … we can say that all the parts and subsystems have been designed and produced inside the country," Jabalameli said.
Officials at the Science and Technology University say the preliminary tests on Navid satellite have been successful and the satellite was delivered to the launch center to be put into space by the next three to four months.
Meanwhile, the university officials unveiled yet another satellite, called Zafar (Triumph), whose design has been completed and is undergoing the test procedure.
If the test results are successful, the officials expect that Zafar will be launched into space in about six months.
Experts say the difference between the Navid and Zafar is that the latter takes color pictures with higher resolutions.
Iran launched its first domestically-produced data-processing satellite, the Omid (Hope) into orbit in 2009.
Iran is one of the 24 founding members of the United Nations' Committee on the Peaceful Uses of Outer Space, which was set up in 1959.