Egypt
The gunmen shoot dead officer in northeastern Egypt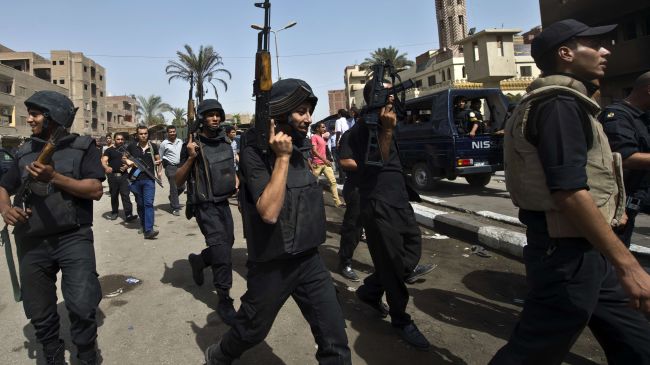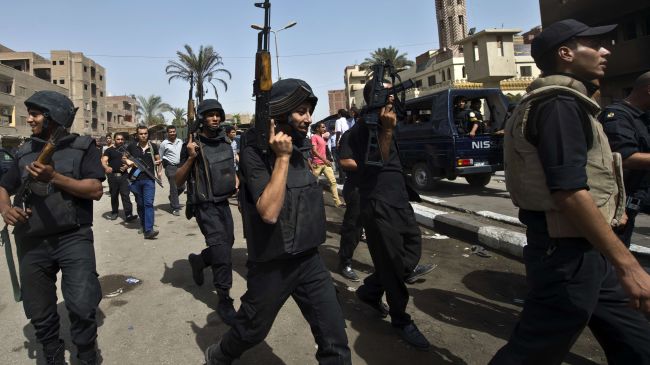 The gunmen have killed an officer from the Egyptian national security agency in the northeast of the country, the latest in a series of attacks against police and other forces.
The gunmen shot dead Lieutenant Colonel Mohamed Eid in the town of Zagazig in the eastern part of the Nile delta on Saturday, officials said.
Eid was shot while he was getting out of his car after travelling to his home in the town and later died of his injuries at a hospital.
Eid was said to be in charge of "extremist groups' file" and had helped draft a report against some leaders and members of the Muslim Brotherhood, state news media said.
Egypt has been experiencing unrelenting violence since the country's first democratically-elected President Mohamed Morsi was ousted on July 3, 2013. Hundreds have lost their lives in the ensuing violence across the country.
Since then, Egypt's military-backed government has launched a bloody crackdown on Morsi's supporters and arrested thousands of Muslim Brotherhood members, including the party's senior leaders.
Earlier in the day, the Cairo Criminal Court suspended the trial of Morsi and tens of Muslim Brotherhood members until February 24.