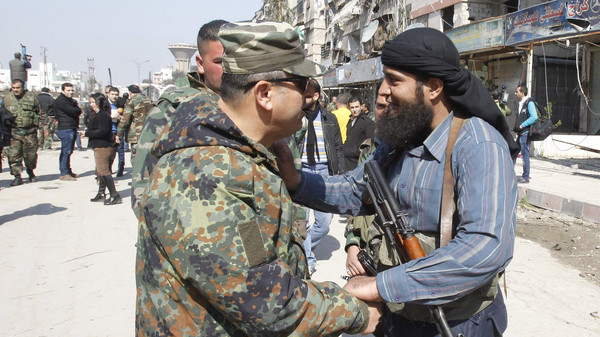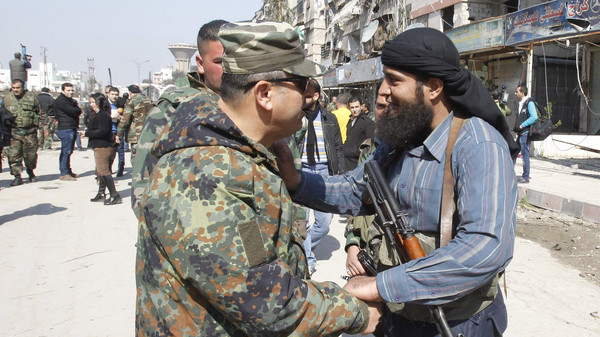 The Islamic Front terrorist militia has threatened in a statement to chase all who make a reconciliation agreement or a compromise with the Syrian Arab Army.
The Saudi Arabia-backed Front has issued the threatening statement, along with news about a compromise agreement to be reached in Hamourya and Darya similar to the reconciliations that took place in Babila, Barzeh and al-Muadamia.
Each of Ajnad al-Sham Islamic battalions, Fateh al-Sham brigade, Bader brigade, Deree al-Asema brigade and the forensic committee have signed on the Islamic Front's statement in Harasata city and al-Ghouta al-Sharqia in Damascus countryside.
The statment vows to chase any-one involved in such truce agreements.