Iraq
The Latest Brutal Display of Daesh the volunteer Israeli Army: ISIS Hang Bodies of Dead Soldiers at Entrance to City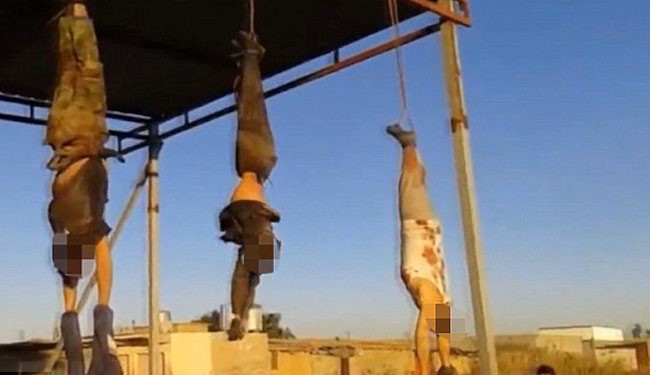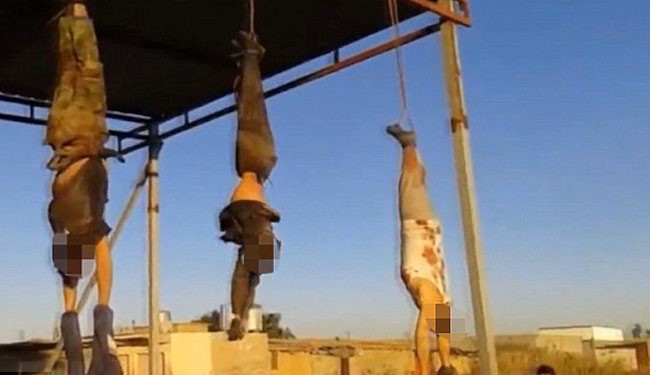 The Iraqi city of Hawija is the latest scene of the terrorist's horror as eight lifeless bodies are strung up by their feet.
Eight dead bodies hang from a metal frame in the Iraq's Kirkuk province in ISIS latest public display of barbarity.
The gruesome images which emerged on social media show the men's limp bodies suspended from their feet off a tall structure in the town of Hawija.
The infamous black flag of terror is also clearly visible as onlookers gather to watch the abhorrent spectacle. Some of the dead men appear to be wearing military fatigues but it is not known if they were Iraqi soldiers.
An ISIS fighter believed to be Abu Al-Rahman poses in one of the pictures – giving the one-fingered IS salute in front of a victim's bloodied corpse.
Hawija is a predominantly Sunni Muslim town which lies off a major highway leading to Mosul and the capital Baghdad.