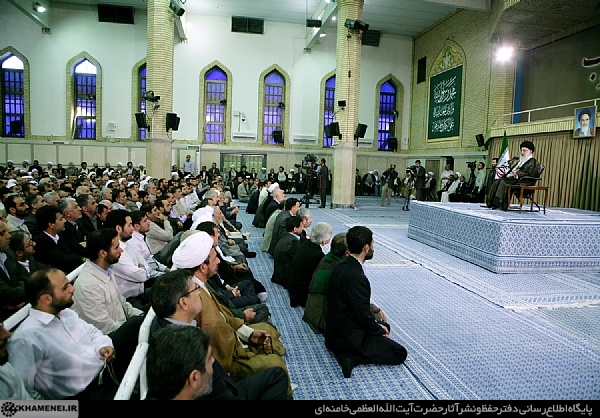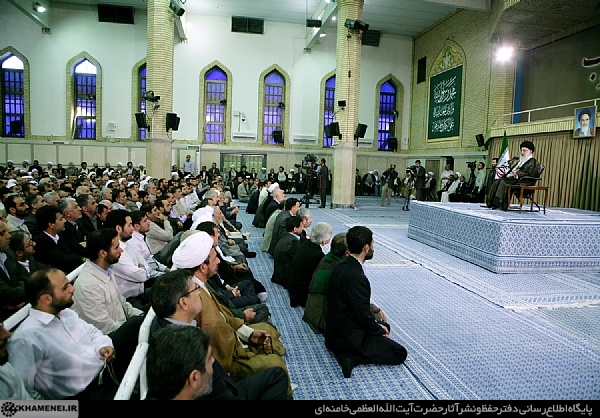 The Leader of Islamic Ummah and Oppressed People Imam Sayyed Ali Khamenei has told Iranian officials to firmly deal with the people involved in the recent $2.6 billion financial fraud case.
"Judicial officials should pursue the matter vigorously, meticulously, and prudently, and inform people properly, and should cut off the hands of traitors," the Leader said at a meeting with Iranian hajj officials in Tehran on Monday, held ahead of the annual gathering of Muslims in Mecca for the hajj pilgrimage, which begins in late October and culminates in November this year according to the Islamic lunar calendar.
The Leader of Islamic Ummah and Oppressed People Imam Sayyed Ali Khamenei also said that the recent banking corruption case occurred because the relevant officials failed to act on his advice in regard to financial corruption.
"If they had followed the guidelines, incidents such as the recent banking corruption case would have never happened," the Supreme Leader stated.
The Supreme Leader went on to say that it is not fair that some officials neglect their duties and make the people dissatisfied.
Elsewhere in his remarks, The Supreme Leader said that certain people are seeking to take advantage of the situation to question the performance of the government, but people should know that the three branches of the government are determined to pursue the case and prevent the recurrence of such incidents.
The Supreme Leader also advised media outlets to avoid creating a commotion about the case and to allow officials to pursue the matter judiciously.
On the mission of hajj pilgrims during the great gathering of Muslims, the Leader said that all pilgrims are obligated to try to promote empathy among Muslims regardless of their nationality, race, and denomination in order to thwart the enemy's plot to divide Muslims.
Due to the Islamic awakening in Egypt, Tunisia, Yemen, Bahrain, and other Islamic countries, during this year's hajj, the enemy will redouble their efforts to create division and distrust among the members of the Islamic ummah, the Supreme Leader observed.
Promoting cordiality and empathy among Muslims is the only way to foil the enemy's plot,The Leader of Islamic Ummah and Oppressed People Imam Sayyed Ali Khamenei added.