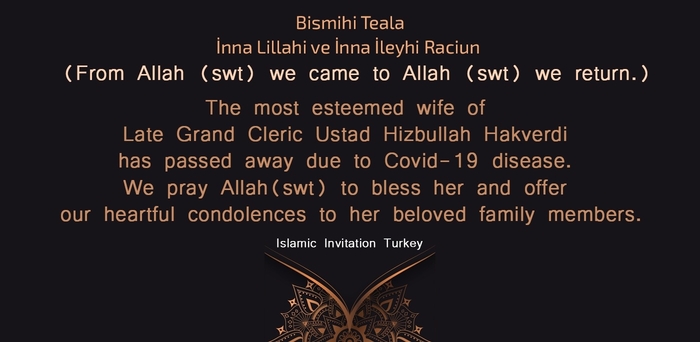 Bismihi Teala
إِنَّا لِلّهِ وَإِنَّا إِلَيْهِ رَاجِعونَ
From Allah (swt) we came to Allah (swt) we return.
The most esteemed wife of Late Grand Cleric Ustad Hizbullah Hakverdi has passed away due to Covid-19 disease. We pray Allah(swt) to bless her and offer our heartful condolences to her beloved family members.
Islamic Invitation Turkey