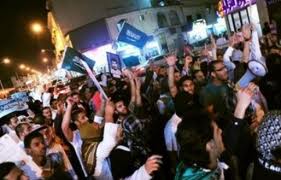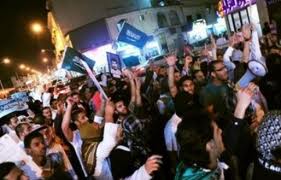 In an interview with "Always News" a Saudi national politically opposed to the government announced all parties of the opposition were preparing to hold Saudi Arabia's first conference of the Opposition abroad.
The man, who asked to remain anonymous for security reasons explained Saudis were now organizing themselves, emboldened by their fellow Arabs bid for democracy and freedom.
Although no venue had been reserved yet, the source said the conference would likely either take place in London – United Kingdom – or Beirut – the Lebanese capital – No date has been set as yet.
The conference will see attendees such as Saad al-Faqeeh, Madawi Rasheed, Hamzah Al- Hassan, Fuad Ibrahim as well as others, all prominent figures of the Opposition.
The source stressed Saudis had decided they should as others before them ne able to determine their own future and assert their independence in the Arab world and the world community as a whole.
He said many wished to see a government where religions, ideologies and political parties would be respected and most importantly protected by the rule of law, free from the unjust rule of al-Saud.