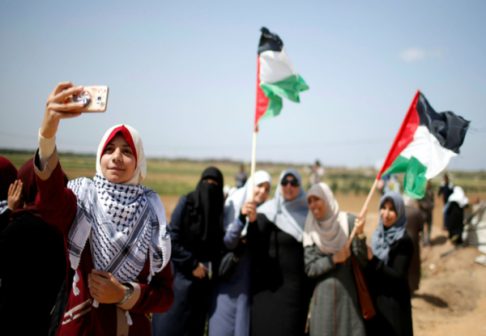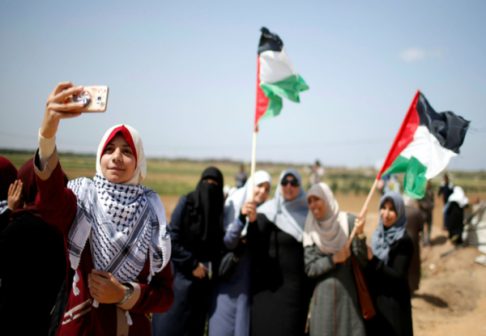 A mass Women's Coalition in Gaza is calling upon feminist groups around the world to help in ending Gaza's siege by mobilizing in solidarity with Gaza's 'Women's March'.
On Tuesday, July the 3rd , the High Committee of the 'Great March of Return' is organizing the first Women's March in Gaza since the non-violent protests began on March 30th.
The'Great March of Return' organizers are inviting women around the world to support the women of Palestine in ending 70 decades of occupation and more than a decade of blockade-siege.
In a press release, the demonstration organizers invited women as both individuals and groups to join the event and to help give a voice to the voiceless, shedding a light on the suffering and injustice that have befallen the Palestinian people for decades under the Israeli occupation.
The High Committee of the 'Great March of Return' and the 'Break Gaza Siege' hopes that women across the globe will join the protests.
By holding the demonstration in both Gaza itself and solidarity events in countries internationally, the march will focus on the women of Gaza who suffer under the brutal conditions imposed upon them by Israel' illegal Siege.
The intent of the march is to demand an end to the 12-year Israeli blockade of Gaza, imposed in 2006.
The blockade has affected all aspects of life, from the economy to health, education, access to freedom of movement, farming, fishing, and the rebuilding efforts following three devastating Israeli bombings (2008-9/2012/2014).
More broadly the Committee calls for an end to the 70-year occupation of Palestine.
The Committee re-iterated that this protest is affiliated with no political party, faction or government, but independently represents all Palestinians regardless of political affiliation.
In 2012 a UN report warned that Gaza would become "unlivable" by 2020, unless current trends were reversed, the Women of Gaza will march on July the 3rd calling on the world to stop this from happening.
Written by: Wafa Al-Udaini