Pakistan
Asia-Pacific
Third of Pakistan under water, 'crisis of unimaginable proportions': Minister
Pakistan's minister for climate change says a third of the country has gone under water as a result of severe torrential rains, with monsoon floods creating a "crisis of unimaginable proportions."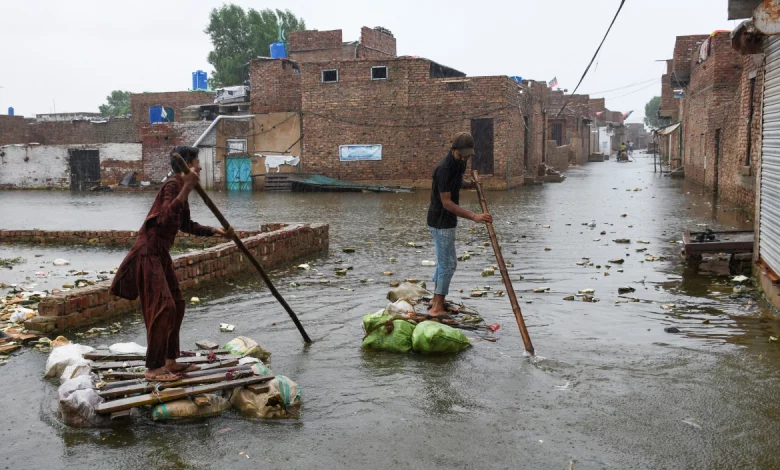 Sherry Rehman made the announcement on Monday, saying tens of millions of people across swathes of Pakistan were battling the worst monsoon floods in a decade as countless homes had washed away and vital farmland was destroyed.
"It's all one big ocean, there's no dry land to pump the water out," Rehman said, adding that the economic cost would also be devastating.
According to Pakistan's National Disaster Management Authority (NDMA), the flooding has affected more than 33 million people, one in seven Pakistanis, and that the flood victims have taken refuge in makeshift camps across the country.
NDMA said the death toll from monsoon flooding in the country since June has reached 1,136, adding that 75 people had died in the previous 24 hours. Authorities say they are still trying to reach cut-off villages in the mountainous north.
Pakistani media said this year's floods are comparable to those of 2010, the worst on record, when more than 2,000 people lost their lives.
"Living here is miserable. Our self-respect is at stake," said Fazal Malik, sheltering in the grounds of a school now home to about 2,500 people in the town of Nowshera in Khyber Pakhtunkhwa province. "I stink but there is no place to take a shower. There are no fans."
The army helicopters were reported to be struggling to pluck people to safety in the north, where soaring mountains and deep valleys make for treacherous flying conditions.
Many rivers in Khyber Pakhtunkhwa, which boasts some of Pakistan's best tourist spots, have burst their banks, demolishing scores of buildings including a 150-room hotel that crumbled into a raging torrent.
The government has declared an emergency and appealed for international assistance.