Palestine
Thousands bid last farewell to Martyr Palestinians in Gaza, Ramallah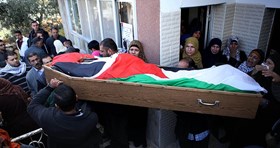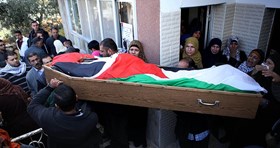 Thousands of Palestinians marched in the funerals on Saturday of two civilians killed by Israeli bullet fire on Friday.
A funeral was held in Gaza for 22-year-old Hani Rafiq Wahden, shot dead by the occupation army while participating in a demonstration in Gaza's eastern borders.
Palestinians in Ramallah also joined the funeral of 38-year-old Mahdiya Hammad, fatally shot by the Israeli occupation soldiers on Friday.
Hammad, a mother of four kids, was killed on allegations of ramming her car into Israeli soldiers in Ramallah's eastern town of Silwad, in the central occupied West Bank.
The marchers raised Palestinian flags and chanted slogans calling for prosecuting Israeli criminals for cold-bloodedly killing Palestinian protesters.