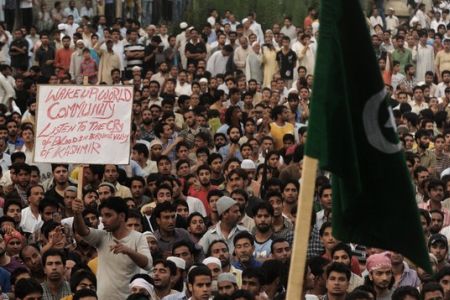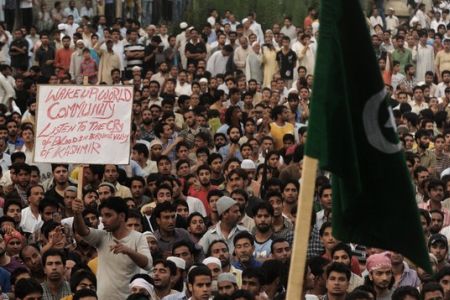 Tens of thousands protest against the recent killing of civilians in Indian-administered Kashmir in defiance of a strict curfew imposed in the volatile valley.
Demonstrators, on Wednesday, marched to a town in south of Srinagar, where seven people were killed over the weekend, the Associated Press reported.
Several neighborhoods of Srinagar, the summer capital of Jammu and Kashmir, also witnessed sporadic protests in which residents shouting pro-independence slogans.
The demonstrations and the subsequent government crackdown were triggered by the death of a teenager in early June. He was killed by security forces during an anti-Indian protest.
Since then, over 40 people have been killed in protests.
The Muslim-majority region seeks independence from India. Pakistan and India have fought two wars over the disputed region since 1947.
Tens of thousands of people have been killed in Kashmir since anger against the Indian rule turned into rebellion back in 1989.