Afghanistan
Thousands fleeing Afghanistan's Kunduz amid fighting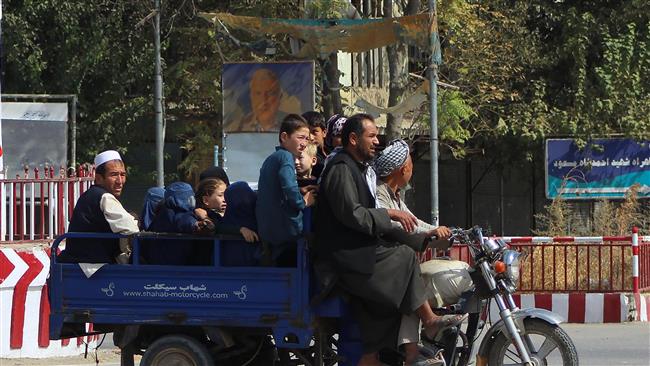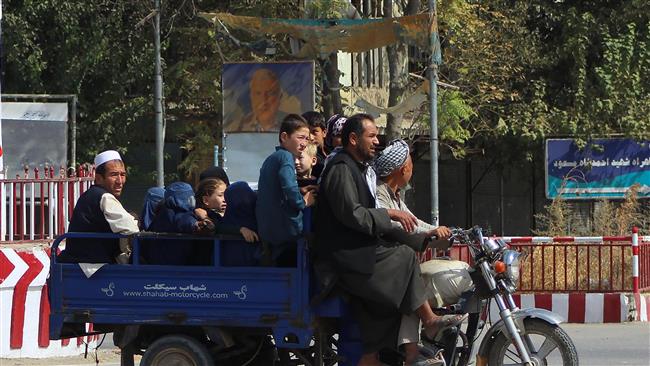 Thousands of people are fleeing Afghanistan's Kunduz as heavy fighting continues between Taliban and government forces around the strategic northern city.
Witnesses said on Wednesday that frightened citizens were still attempting to flee Kunduz, with AFP quoting a resident, waiting in the bus station with his family of five, as saying, "Almost all the people in the city want to leave. I have been trying to find transportation for hours today, but all cars are full."
A large number of residents have been trapped as the main roads to Kunduz are cut off.
Sources say over 160 civilians "wounded as a result of clashes" have been admitted to the public hospital over the past three days.
Schools, universities and other private and public institutions are shut across the city. Residents have been left without electricity as the main power station has been destroyed by militants.
Officials have warned about the dire living conditions in the city, saying people are facing food, water, and electricity shortage.
Residents have complained about food shortage and rising food prices in the troubled region.
"The few shops that are open are running out of food items. We don't know when the government is going to begin their clearance operation to push them (Taliban) completely out of the town," Khairuddin, a teacher who was identified with a single name, said.
"We are facing a shortage of food in the city. The prices are skyrocketing. A loaf of bread that cost 15 Afghanis ($0.22) is now 40 Afghanis ($0.60)," another resident said, adding, "People have to wait in queues for hours behind bakeries to buy bread."
Meanwhile, Qasim Jungalbagh, the Kunduz provincial police chief, said Afghan forces were engaged in heavy battles with Taliban in the city.
Jungalbagh said Taliban launched fresh attacks from the south and east early Wednesday morning, adding, "Once again insurgents attacked our forces from two different directions and heavy battles are taking place to the south and east of the city."
The police chief said mop-up operations had begun inside the city, while heavy clashes continued on the outskirts, adding that more than 40 militants had been killed and over two dozen wounded in the ongoing battles.
Clashes have been going on in the area since October 3. However, Mahmood Danish, a spokesman for Kunduz governor, said Afghan forces were moving slowly for fear of civilian casualties.
He added, "We have not launched the major clearance operation yet, because the enemies are hiding in people's houses. But soon we will drive all of them out the city."
Taliban lost its grip over Afghanistan in 2001 after the US-led invasion and has since retreated to rural areas, resorting to hit-and-run attacks on cities.