Europe
Thousands hold 'march against hate' in Belgian capital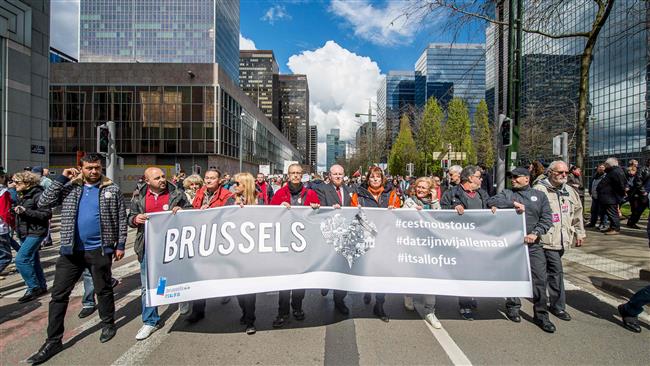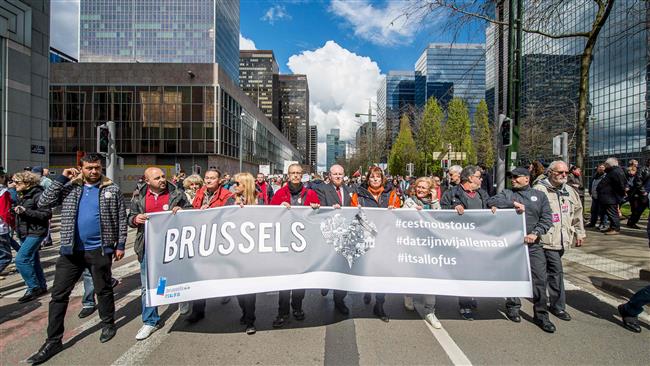 Thousands of people have staged a "march against hate" in the Belgian capital of Brussels, which was the site recent terrorist attacks.
Police said Sunday that around 6,500 people took part in the peaceful march.
People of several religious faiths turned out for the march, which was initially slated for March 27 but was postponed due to security concerns.
On March 22, 2016, three coordinated bombing attacks occurred in Belgium, two at Brussels' main airport, and one at a metro station in the city.
Over 300 people were also injured in the Brussels attacks.
Another bomb was found during a search of the airport.
The Takfiri Daesh terrorist group claimed responsibility for the attacks.
European police have stepped up security measures in major cities in the wake of the deadly attacks in Brussels. Last November, Daesh also carried out attacks in the French capital of Paris. Some 130 people were killed and 368 injured in the Paris attacks.