Palestine
Thousands in Gaza remain without shelter as winter approaches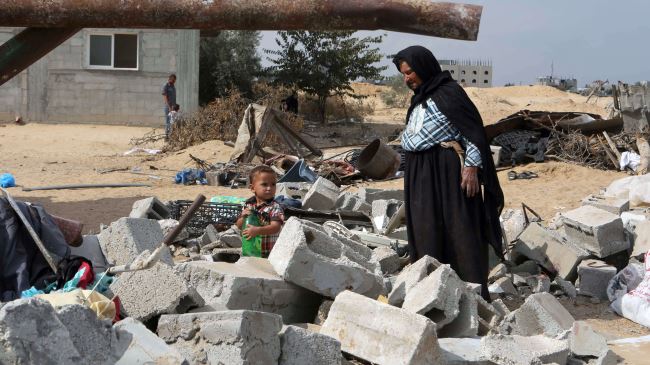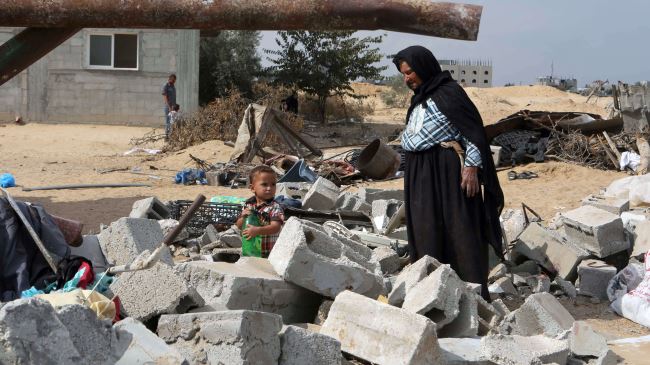 Thousands of Palestinians in the besieged Gaza Strip remain without shelter as winter approaches, Press TV reports.
Nearly seven weeks since Israel ended its deadly war on the Gaza Strip, the residents of the coastal enclave are experiencing serious hardships.
Many Palestinian refugees are still living at UN schools because their homes were destroyed during the war.
Some, however, have chosen to return to their bombarded homes, although they are facing many problems.
"We are in a dire state because of the cold weather and the rain. It rained three days ago and all of our belongings became wet. No one is looking after us, some of us lost their homes and others lost their homes and their entire family," Antara Shanbari, a displaced Palestinian, told Press TV.
An elderly woman who sought shelter with her family at a UN school told Press TV that UN officials had fooled them into leaving the schools.
Amirah Masri and her family erected a tent in front of a UN school that still houses around 50 families.
She said, "We stayed at a UN school for a while and then UN officials came and told us to leave. They promised to give us money to rent an apartment, but that was weeks ago. So we erected this tent in front of the UN school to protest their actions."
Palestinian officials have already raised concern over the shortage of construction materials to rebuild Gaza after Tel Aviv's 50-day war on the territory, which has been under Israeli siege since 2007.
Over 2,130 Palestinians, including around 570 children, lost their lives and some 11,000 were injured in the raids. Tens of Israelis were also killed by retaliatory the Palestinian resistance rocket attacks.
More than 15,600 housing units were also damaged in the attacks, while over 2,200 houses were totally destroyed, according to official figures released by Palestinian sources.