Europe
Thousands of doctors protest in Paris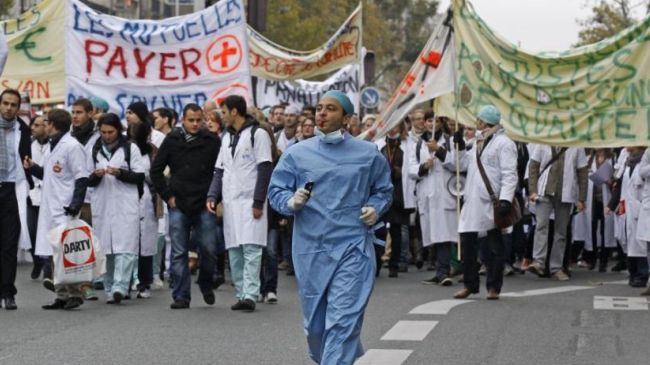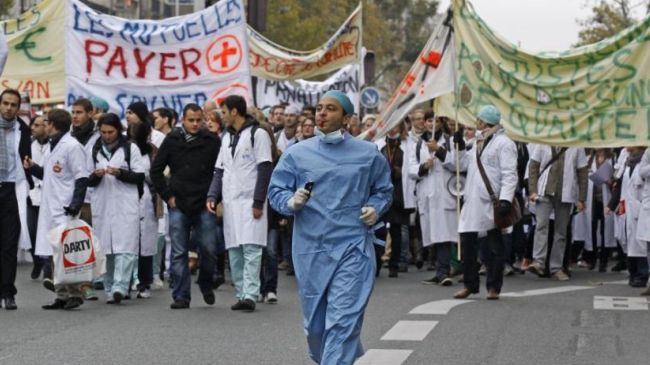 Thousands of doctors have held a demonstration in Paris to protest insufficient salaries and working conditions as the second-largest economy in the eurozone continues to grapple with economic woes.
The demonstration took place on Monday. According to reports, doctors went on a strike after the respective ministry failed to meet their expectations.
The doctors accordingly decided to postpone surgeries.
Reports say that France is heading for a recession at the end of the current year.
Europe plunged into financial crisis in early 2008. Insolvency now threatens heavily-debt-ridden countries such as Greece, Spain, Portugal, Italy, and Ireland.
The worsening debt crisis has forced EU governments to adopt harsh austerity measures and tough economic reforms, which have triggered incidents of social unrest and massive protests in many European countries.