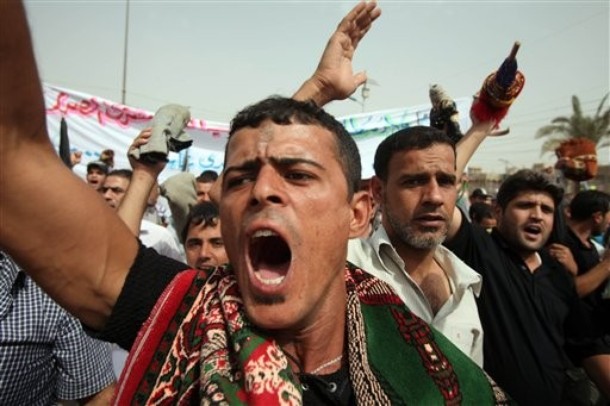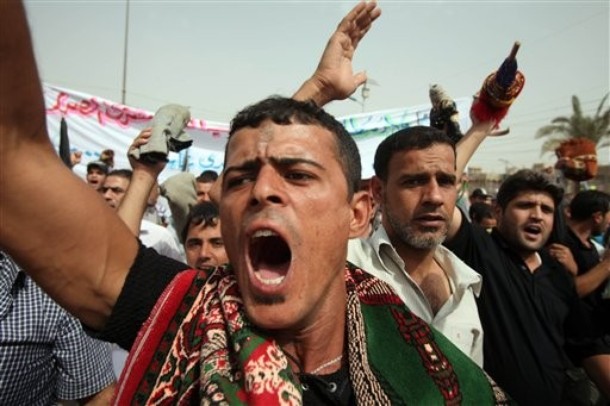 Iraq witnesses thousands-strong protests against the presence of American forces on its soil and Washington's interference in Baghdad's affairs.
The protesters, supporters of the senior Iraqi cleric Muqtada al-Sadr who leads the national Sadrist Movement, gathered in the Sadr City, a suburb district of the capital, Baghdad, on Friday, a Press TV correspondent reported.
Chanting anti-US slogans and trampling on the American and Israeli flags, they condemned the US for retaining its troops in the country.
In August, US President Barack Obama announced the end of the combat mission, which Washington led in 2003. Fifty thousand US troops, however, still remain in Iraq as Washington claims that they would carry out a full withdrawal by the end of the next year.
Reports, nevertheless, say that the remaining forces are to be stationed at four military bases across the country. Experts also cast doubt on a complete future pullout, saying Washington has and continues to heavily invest in building up military bases in Iraq.
The demonstrators also denounced, what they called, the American intervention in Iraq's internal affairs.
Incumbent Premier Nouri al-Maliki has moved close to forming a new government by earning the support of lawmakers loyal to al-Sadr. Establishment of the ruling coalition would break the deadlock which has followed the March 7 parliamentary elections.
However, The New York Times revealed last week that the US administration had asked Maliki to refuse to appoint Sadr's supporters to top security positions in exchange for Washington's backing for the premier's re-election.
Hakim al-Zamill, a lawmaker with the movement said, "The US administration cannot change the fact that we have 40 seats in the parliament," referring to the group's winnings from the elections.