Palestine
Thousands of Malaysians celebrate Gaza victory; We are all al-Qassam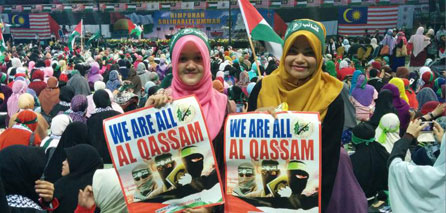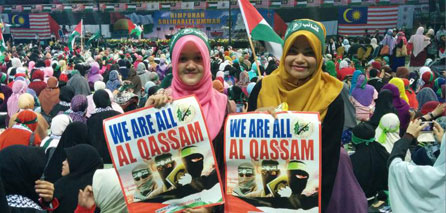 Thousands of Malaysian citizens attended last night a massive festival organized in celebration of the Palestinian resistance's victory over the Israeli occupation in the Gaza Strip.
The festival, which was organized in the Malaysian city of Nilai by Aman Palestine foundation under the theme "Fight for Gaza, was attended by a galaxy of Hamas officials.
Several participants and members of the organizing committee wore the military uniform and green headband of Al-Qassam Brigades of Hamas.
During the festival, speeches were also delivered, most notably by director of Hamas's international relations Osama Hamdan who expressed his Movement's appreciation to the Malaysian people and their leadership.