Europe
Thousands of protesters take to streets in Lisbon over austerity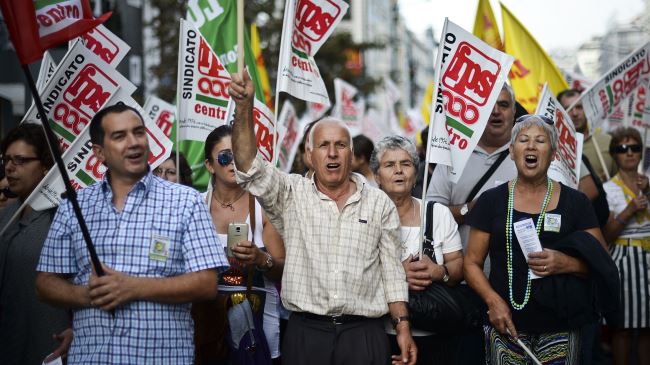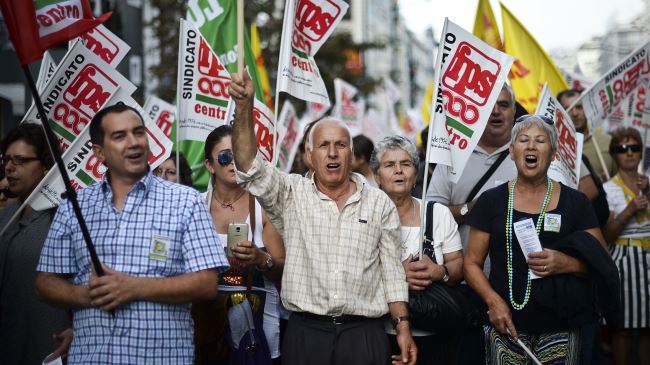 Thousands of people have taken to the streets in the Portuguese capital city of Lisbon to protest against continuation of the government's austerity measures.
The Portuguese government's decision to extend cuts in the 2015 budget has been met with protests in Lisbon where demonstrators said on Tuesday the measures were unjustified.
The protesters said the move no longer meets the needs of the country since Lisbon exited its 78-billion euro international bailout program in May.
Meanwhile, officials have said Portugal has yet to recover from years of persistent recession.
After three years of economic crisis, Lisbon has now devised stricter austerity measures, including cuts in state workers' wages, pensions and welfare benefits.
Public sector workers staged a strike in Lisbon on November 14, in protest to the government's plans for tougher austerity measures.
Battered by the global financial downturn, the Portuguese economy fell into a recession, which compelled the country to negotiate with the International Monetary Fund (IMF) and the European Union (EU) for a bailout loan in 2011.
In return for the bailout, the Portuguese government had to impose a number of austerity measures, including more public spending cuts and tax rises, as required by the terms of the international bailout loan.