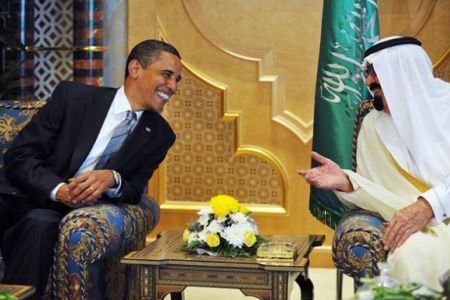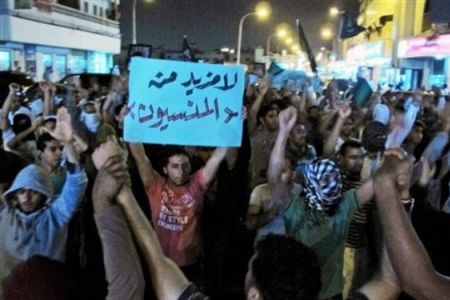 The wave of protests in the region have finally reached Saudi Arabia, where thousands of protesters took off to the streets to express solidarity with the Bahraini nation against the crackdown, as Saudi King declared a series of handouts, which appeared to be an attempt to prevent the escalation of the conflict.
SAUDI TROOPS BEAK UP PROTESTS WITH FORCE
According to press reports, thousands of Saudi citizens demonstrated in support of the Bahraini nation, but were face with force from the part of security forces.
Press TV reported that Saudi security forces in the eastern city of Omran have broke up a protest rally, held to condemn the Kingdom's military intervention in Bahrain. At least ten protesters were injured after Saudi forces used batons to disperse the demonstrators peacefully marching to show solidarity with people in Bahrain.
Similar protest rallies were also held in some other eastern Saudi cities, including Qatif, Safwa, Awamiya and al-Rabeeya.
The protesters also called for the release of "forgotten political prisoners," who are being held unjustly and without trial, some as long as 16 years.
On Thursday, Saudi security forces fired teargas and rubber bullets at anti-government demonstrators in Qatif protesting against Saudi Arabia's military invasion of Bahrain. The protesters also called for political reforms.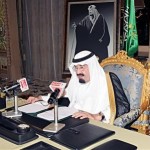 KING OFFERS HANDOUTS
Friday's protest rallies came shortly after Saudi Arabia's King Abdullah, in a rare televised speech, announced massive social benefits including offering employees two months extra salary, higher unemployment benefits, better healthcare and improved housing. He also ordered the creation of 60,000 new jobs within the security forces the setting up of a commission to fight corruption.
The rare televised address to the nation was devoid of any concessions on political rights in a country where the public square is dominated by the Saudi royal family, political parties are banned and there is no elected parliament. "I was seriously disappointed to be honest. The least we expect is to establish a constitutional monarchy and freeing (political) prisoners," said Mohammed al-Qahtani, a prominent reformist. "Is this going to be enough for the people? I don't think so."
But the aging king appeared to thank Saudis for not having taken to the streets in large numbers as pro-democracy protests sweep the Middle East and the conservative Gulf Arab region. "I am so proud of you. Words are not enough to describe you," he said, addressing Saudis. "You are the safety valve of this nation and you struck at that which is wrong with the truth and at treachery with loyalty …"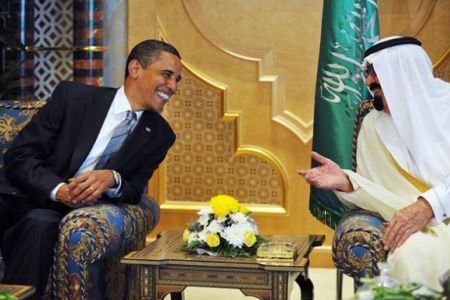 The 86-year old monarch warned that threats to the nation's security and stability would not be tolerated and that Saudi security forces would crackdown on any anti-government protests.