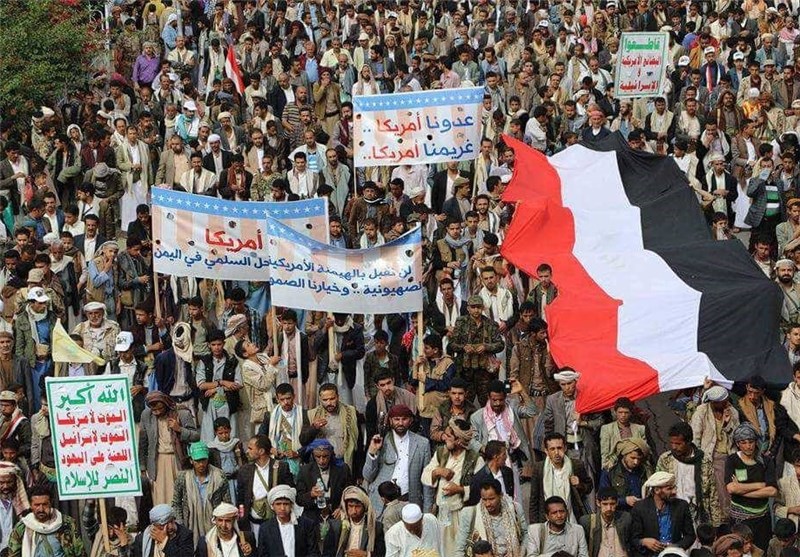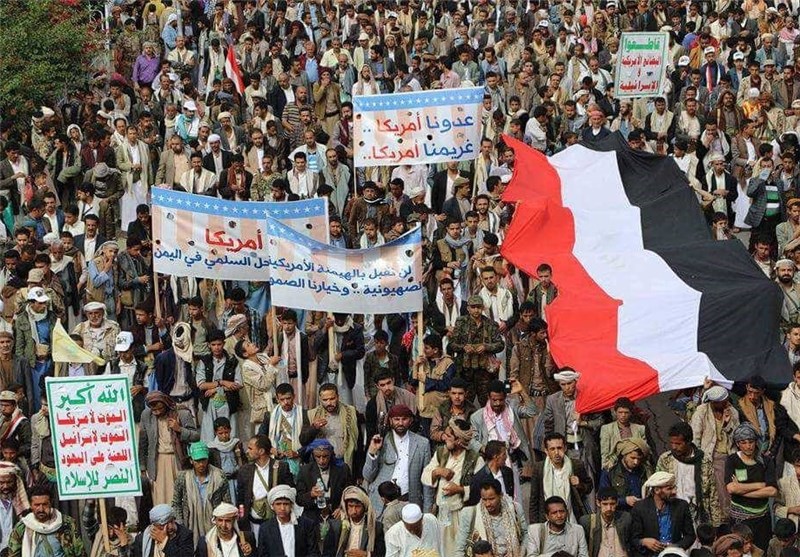 Thousands of Yemeni people took to the streets of capital Sana'a on Friday to commemorate the fourth anniversary of a movement by the Ansarullah forces, also known as Houthis.
Yemeni demonstrators marched with national flags, banners, and placards, denouncing attacks from a Saudi-led military coalition, backed by the United States.
The anti-US campaign, which was declared by the Ansarullah Houthi movement much earlier, was marked publicly after the group took control of Sana'a from the Saudi-backed government, around four years ago.
Over 14,000 Yemenis, including thousands of women and children, have lost their lives in the deadly military campaign.