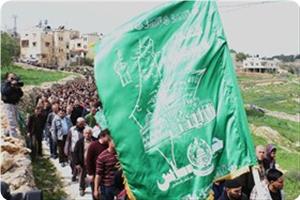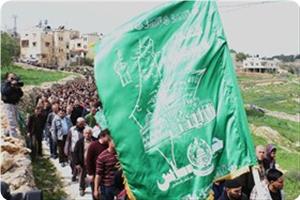 More than 5000 people from around the West Bank attended, after Friday prayers, the funeral procession of martyr Mohammad Asfour in the village of Aboud northwest of Ramallah.
Asfour, 22, died from wounds he had sustained two weeks ago after being shot by an Israeli bullet in the head during protests staged in his village in support of the hunger strikers in Israeli jails.
Popular Committees against the Wall in the villages of Bil'in and Nabi Saleh have also participated in the funeral of the martyr that started from the Palestine Medical Complex in Ramallah towards the village of Aboud.
PIC's correspondent reported that leaders from different Palestinian factions in addition to Christian clerics participated in the funeral procession.
For its part, the Islamic bloc at Abu Dis University mourned Mohammed Asfour and said he was one of the prominent activists at the university, while Palestinian factions charged that killing Asfour represented a new crime to be added to the occupation crimes.
Following the burial, clashes broke out between the Israeli forces and the mourners who headed for the southern entrance to the village.
The occupation soldiers started firing tear gas grenades and rubber bullets and sprayed waste water at the protesters in an attempt to disperse them.
Several people were injured by rubber bullets and others fainted due to tear gas inhalation.
Soldiers chased village youths down alley-ways in the village, firing large amounts of tear gas, locals said.
Aboud village has witnessed since the early morning hours on Friday intensive presence of the Israeli military vehicles and soldiers, who were deployed at the main entrance and closed the road for fear of the outbreak of clashes after the funeral.