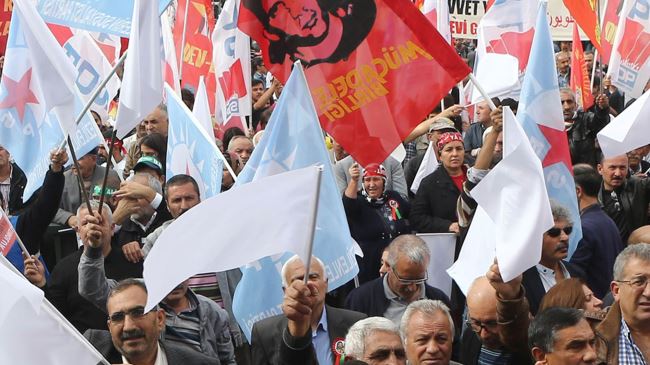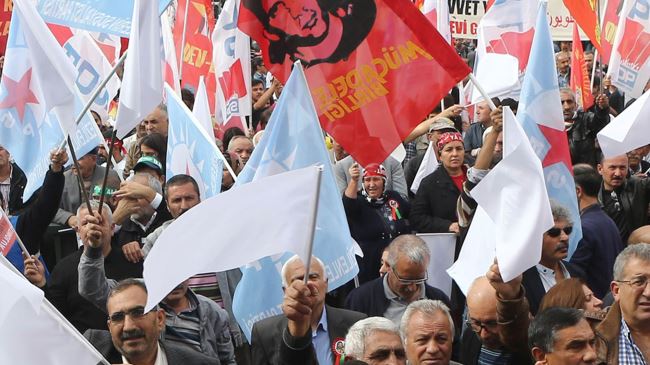 In Turkey, thousands of people have taken to the streets in the country's capital, Ankara, to protest the government's regional policies towards ISIL militants operating in neighboring countries.
On Sunday, the protesters in Ankara called on the government of Turkish President Recep Tayyip Erdogan to stop collaborating with the ISIL militants operating in parts of Iraq and Syria.
The demonstrators also called on the government to respect the rights of the Alawite community.
This comes as Turkish Kurds have been voicing their concern over Ankara's cooperation with Takfiri militants to carry out a massacre in the Syrian town of Kobani.
They are also angry at the government for preventing them from crossing into neighboring Syria to join the fight against the ISIL terrorists.
Late Saturday, Erdogan said he would call for a bill to be brought before parliament in the coming days aimed at cracking down on protesters supporting Kurds.
Meanwhile, Cemil Bayik, a senior leader of Turkey's Kurdistan Workers' Party (PKK), also warned that the peace process with the Turkish government was in danger of collapsing as a result of Ankara's policies.
According to the so-called Syrian Observatory for Human Rights, the ISIL terrorists have seized control of at least 40 percent of the Kobani. However, local Kurdish officials say the Takfiri militants have captured a small part of the strategic border town.
Syrian Kurdish fighters have called on all Kurds across the region to take up arms against the ISIL militants.
Kobani and its surroundings have been under attack since mid-September, with ISIL militants capturing dozens of nearby Kurdish villages.
Over 500 people have been killed in Kobani and nearly 200,000 have been forced to take refuge in Turkey since the outbreak of the ISIL attacks.