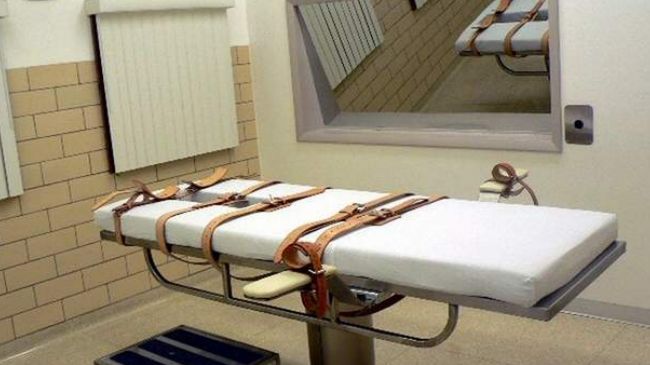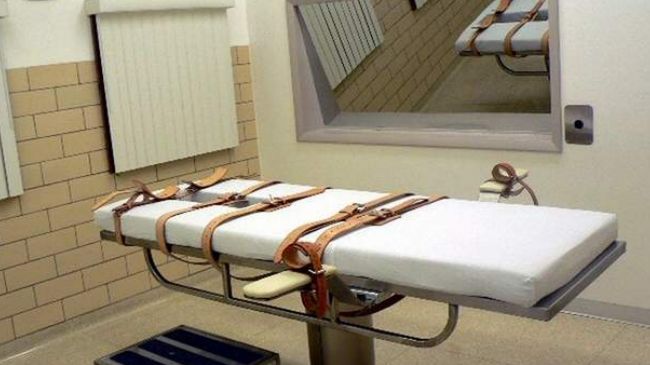 Three convicted killers in US states of Florida, Georgia and Missouri are facing executions within a 24-hour period starting Tuesday night.
The executions are the first lethal injections in the United States after the botched execution in Oklahoma seven weeks ago.
The states that plan to execute these convicts have refused to reveal their drug sources.
The states are proceeding with their executions despite the fact that a court in Oklahoma last month halted all executions in the state for six months until an investigation of the botched lethal injection procedure on Clayton Lockett is completed.
On April 29, Lockett, 38, died of a heart attack 43 minutes after his execution was halted due to a botched lethal injection, triggering accusations of torture. Human rights groups have condemned the death and called for an impartial investigation into the matter.
Lawyers for the inmates condemn the secretive process by states to obtain lethal injection drug from unidentified and somewhat unregulated compounding pharmacies.
US states are facing an embargo from European pharmaceutical firms, which has made them turn to loosely regulated American companies.
"I think after Clayton Lockett's execution everyone is going to be watching very closely," Fordham University School of Law professor Deborah Denno, a death penalty expert, said. "The scrutiny is going to be even closer."
Georgia got the approval to move forward with its execution of Marcus Wellons after the Supreme Court refused to grant him a last minute reprieve late Tuesday night.
In Missouri, John Winfield faced execution at 12:01 a.m. CDT. John Ruthell Henry's execution is scheduled Wednesday night in Florida.