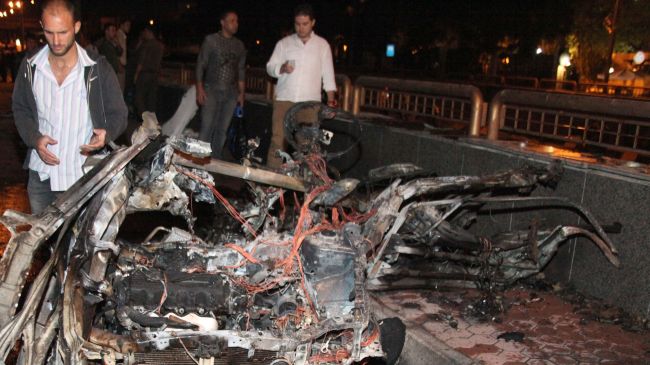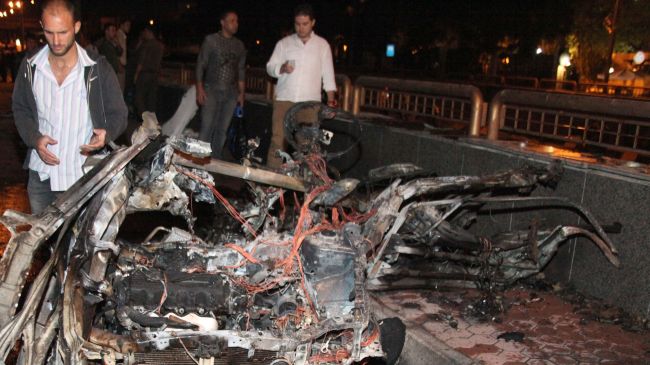 At least three people have been killed and 22 others injured after shelling and bombings hit the Syrian capital, Damascus, Syrian media said.
According to official SANA news agency, foreign-backed militants in the Arab country carried out two bomb attacks and fired mortar rounds on Thursday.
The attacks happened on Mardam Bek Street and in the Kalassa district of Damascus.
Foreign-backed militants, who have set up their positions on the outskirts of Damascus, have frequently fired mortar rounds and rockets into the center of the capital city.
On Tuesday, the militants fired mortar shells at residential areas in the capital's al-Mazraa district, injuring 10 people and damaging several parked cars.
Armed men fired another shell into Baghdad Street in Damascus and wounded six people.
A father and his four children were reportedly killed after a mortar round struck the residential area of Jaramana, in the suburbs of Damascus, on Monday.
Syria has been gripped by deadly unrest since 2011. According to reports, the Western powers and their regional allies — especially Qatar, Saudi Arabia, and Turkey — are supporting the militants operating inside Syria.
According to the United Nations, more than 100,000 people have been killed and millions displaced in the violence.
The UN recently warned against the humanitarian situation in Syria, saying that over nine million people are in need of urgent aid due to the crisis in the Middle Eastern country.