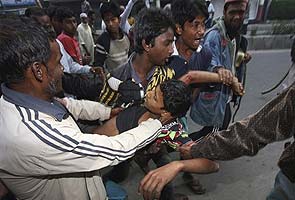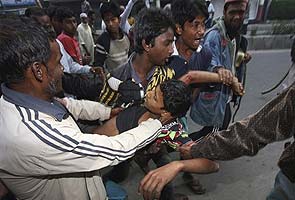 Three people have been killed during clashes between police and protesters in western Bangladesh.
Police opened fire on about 3,000 supporters of the Bangladesh Nationalist Party (BNP) in the town of Nagarkanda on Sunday, after protesters attacked law enforcement officials with bricks.
The opposition has called for a three-day strike in a bid to force the resignation of Prime Minister Sheikh Hasina before the general elections in January 2014.
BNP leader Khaleda Zia has demanded that a caretaker administration be put in place in order to oversee the polls and to prevent vote rigging.
The Bangladeshi premier held a rare phone conversation with Zia, asking the opposition leader to take steps to defuse the mounting crisis.
Earlier attempts to cancel the strike had failed, with police killing at least five people and injuring several others on October 25.
Analysts say that if a compromise on the issue of the caretaker government is not reached by the end of October, there could be more widespread violence in the country.
Bangladesh has a long history of political violence, but this year has been the deadliest since the country gained independence in 1971. More than 150 people have been killed in clashes with police since the beginning of 2013.