Iran
Technology
Three Domestically-Developed Nano Lab Instruments Unveiled in Iran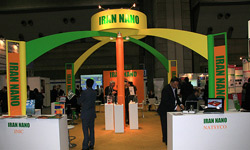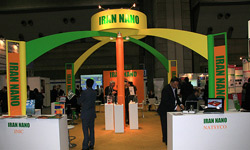 The unveiling ceremony of seven novel nanotechnology-based products, including three lab instruments and four industrial plans, was held in Tehran on October 6 with Iranian President Mahmoud Ahmadinejad in attendance.
Iranian Vice-president for Science and Technology Dr. Nasrin Soltankhah, Deputy Head of Science and Technology Department of the President's Office for Technology and Innovation Dr. Khayyam Nekoo'ee and Secretary-General of Iran Nanotechnology Initiative Council (INIC) Dr. Saeed Sarkar were among other participants of the ceremony.
The titles of the mentioned instruments and brief descriptions of them are as follows:
. Time-of-flight Mass Spectrometry Device
The TOF-MS device enables a mass spectrometry in which an ion's mass-to-charge ratio is determined via a time measurement. The device has a wide range of research applications in various fields, including pharmacy, environmental and food sciences, perfumery industry (for chemical analyses), toxicology as well as concrete, oil and gas industries.
. Fluorescent Molecular Tomography System
The device enables high-resolution imaging from animals and is used for veterinary research and clinical purposes. Today, the use of molecular imaging is not limited to preclinical research works and is extended to clinical and actual therapeutic practices.
. Differential Thermal Analysis (DTA) Device
The DTA device measures the enthalpy changes and isobaric specific heat capacity of materials during an endothermic/exothermic chemical reaction. The device is extensively used in pharmaceutical and food industries.