Palestine
Three Israeli soldiers commit suicide: Report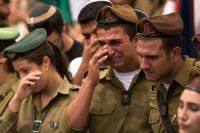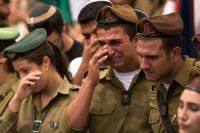 A report says three Zionist regime's soldiers who had taken part in Tel Aviv's recent war on the Gaza Strip have taken their own lives due to psychological problems.
Zionist regime's daily Maariv reported on Monday that the soldiers, who were members of the elite Golani Brigade, "had suffered psychological problems" in connection to their participation in the 50-day war.
It added that two soldiers had committed suicide near the border with the Gaza Strip, while a third killed himself in central Occupied Palestinian Territories.
The newspaper added that the Israeli military police are investigating reasons behind the suicides.
The Zionist army has not made any comment about the incident.
IRIB