Europe
Three killed in eastern Ukraine violence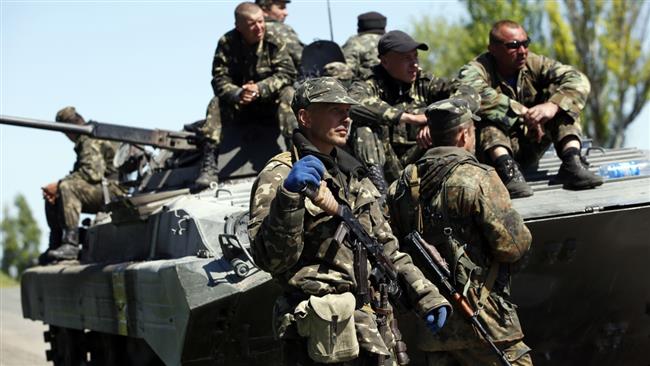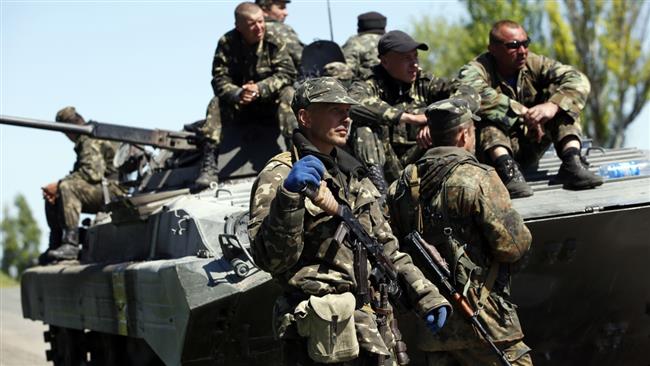 At least three people, including two Ukrainian soldiers and one civilian, have been killed and several others wounded in eastern Ukraine clashes.
Ukrainian official sources and pro-Russia forces in eastern Ukraine confirmed the casualties in separate attacks in eastern Ukraine on Saturday.
"Over the last 24 hours we have lost two soldiers and seven were injured," Ukrainian military spokesman, Andriy Lysenko, said.
Eduard Basurin, a spokesman for the defense ministry of the self-proclaimed Donetsk People's Republic, confirmed that a civilian had been killed and another injured in a bomb explosion on March 19 in Vuglegirsk, a town controlled by the pro-Russians.
He further accused Ukrainian forces of injuring three civilians, including one child, after soldiers attacked Donetsk's district of Petrovsky with a mortar.
Meanwhile, reports indicate that clashes continue between the two sides near the village of Shyrokyne, situated close to the strategic port city of Mariupol.
Ukrainian officials reported clashes near the ruins of the Donetsk airport, the village of Opytne, Mariupol, and Lugansk.
The two mainly Russian-speaking regions of Donetsk and Lugansk have been hit by deadly clashes between pro-Russia forces and the Ukrainian army since Kiev launched military operations in April last year to crush pro-Russia protests there.
The situation deteriorated over the summer as residents overwhelmingly voted for independence from Ukraine in referendums.
Last month, the two sides agreed on a ceasefire deal at a summit attended by the leaders of Russia, France, and Germany and Ukraine in the Belarusian capital city of Minsk.
Both sides, however, have been accusing each other of violating the truce.
More than 6,000 people have been killed in the violence so far.