Palestine
Three other zionist soldiers die in Tel Aviv's war on Gaza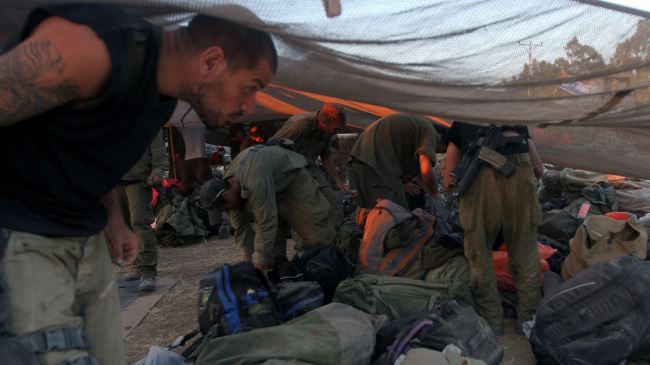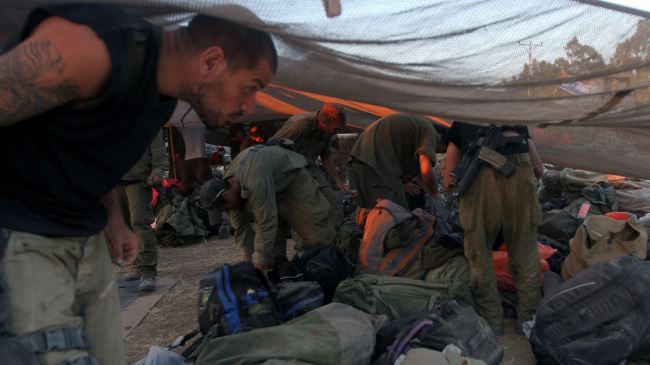 The Israel military has confirmed three more deaths among its soldiers, bringing the regime's military fatalities to 40 from 19 days of Israeli aggression against the besieged Gaza Strip.
The soldiers were killed in attacks by Palestinian resistance fighters before a 12-hour truce took effect on Saturday.
The three were identified as Roy Peles, Avraham Grintzvaig, and Gal Bason.
Palestinian resistance movement Hamas puts Israel's military fatalities at more than 90.
Israeli warplanes have been carrying out incessant airstrikes against the blockaded Gaza Strip since July 8. On July 17, thousands of Israeli soldiers launched a ground invasion into the densely-populated strip.
So far, more than 1,000 people have been killed and thousands others injured by the Israeli regime's offensive against the coastal sliver despite pressure from the international community.
The Ezzedine al-Qassam Brigades, the military wing of the Palestinian resistance movement Hamas, has been launching retaliatory attacks against Israel.