Palestine
Three Palestinians arrested in occupied W. Bank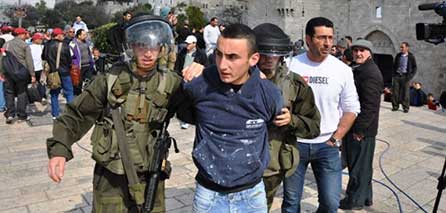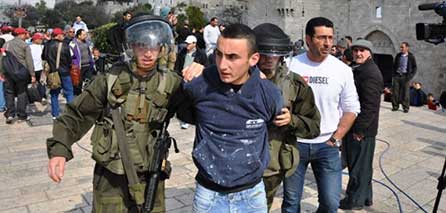 The Israeli occupation forces (IOF) arrested Thursday night two Palestinians from Al- Aroub refugee camp in the north of al-Khalil city and tried to storm a number of homes in the camp.
Local sources confirmed that two citizens were arrested at the entrance to the refugee camp, while Israeli soldiers tried to break into a number of homes, but Palestinian young men fended them off.
The two detainees were transferred blindfolded to an unknown place amid an intensive presence of Israeli soldiers in the area.
In an earlier incident, the IOF arrested on the afternoon of the same day a 23-year-old young man in the northern Jordan Valley east of Nablus after violently raiding and searching dozens of homes in the area, local sources revealed.
The Israeli forces closed all roads leading to the area and conducted field interrogations against a number of citizens.